Easter Day Treats
Here are some simple additions to spring treats that will be a hit for Easter or any day.
Meringue Bunnies
2 large egg whites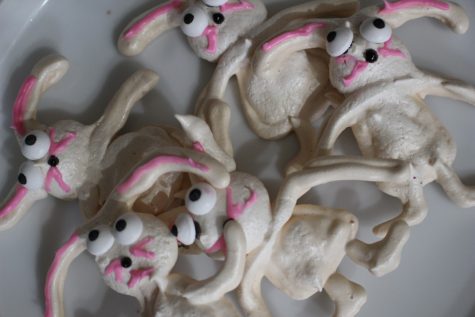 ⅛ teaspoon cream of tartar
½ cup sugar
Pink icing
Black icing
Candy eyes
Instructions: Preheat oven to 225 degrees. Let egg whites stand at room temperature for 30 minutes and then place in mixer with cream of tartar. Beat on high while gradually adding sugar until soft peaks form. Transfer mixture to a piping bag and pipe bunny shaped figures onto a parchment lined baking sheet. Bake for 1 to 1 ½ hours or until firm. Decorate with candy eyes and icing for whiskers.
Chocolate Peeps: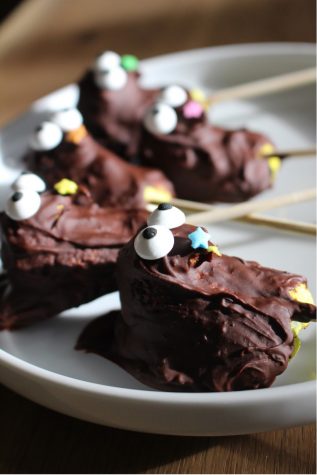 1 pack of peeps
4 ½ ounces of chocolate chips or wafers
2 teaspoons coconut oil
Sprinkles
Candy eyes
Instruction: Place chocolate chips into microwave safe bowl with the coconut oil and microwave in thirty second intervals until melted. Stick peeps onto lollipop sticks and dip into the chocolate, spreading it smoothly with a spatula. Place peeps onto a parchment lined baking sheet and put in the fridge for 30 minutes. Decorate with candy eyes and sprinkles for the nose. 
Easter Cake: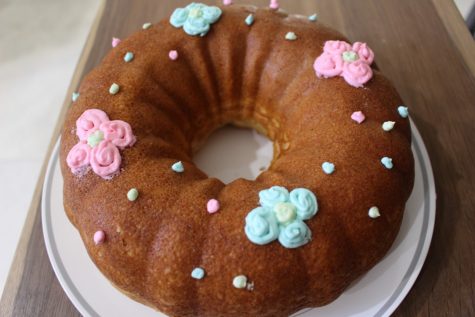 1 boxed vanilla cake mix
Icing:
2 cups confectioners sugar
½ cup of softened butter
½ teaspoon vanilla extract
Food coloring, if desired
Instruction: Follow boxed cake mix instructions and bake. While cooking, make buttercream frosting by first adding butter to mixer and beating until creamy. Gradually add confectioners sugar until thickened and add vanilla extract. Add food coloring and then place frosting into a piping bag. Pipe desired design and serve.