The Athletic Department at Coral Gables Senior High School has a long history of achievement and excellence.
From a football program that has been crowned national champions four times, to the numerous state and local championships that have been won in track, baseball, football, soccer, tennis, golf, badminton, and swimming, Gables continues to field teams that are a source of pride to both our school and community.
A constant emphasis on academics results in our student athletes earning some of the highest grade point averages in the country. Our school boasts four former Olympians, three Super Bowl champions, and a number of current professional baseball, football, golf, and tennis players.
Coral Gables Senior High is the home of a reputable cross country team that just...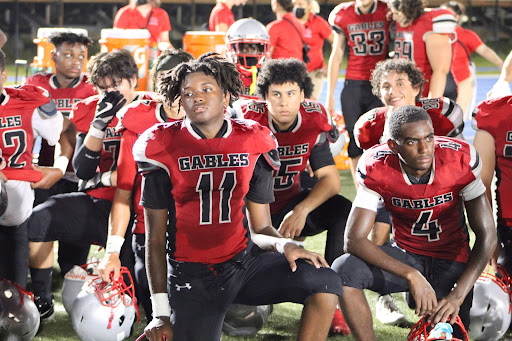 The Cavaliers football kicked off the season with their first game against the South...