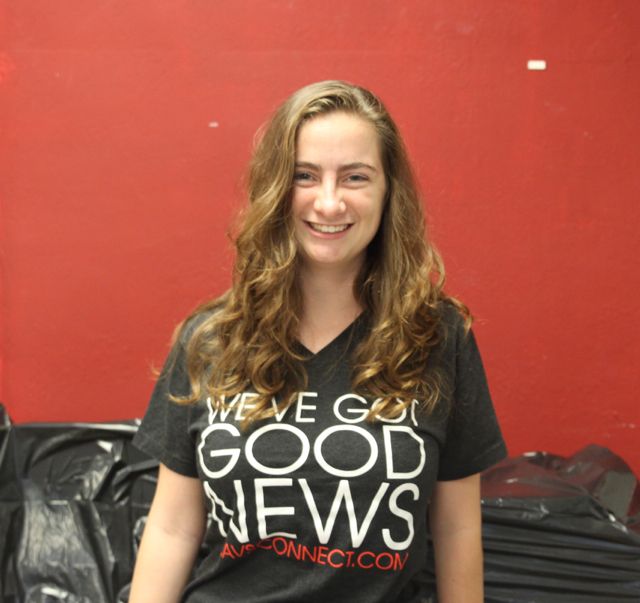 Lane Morris is a senior in the International Baccalaureate Program at Coral Gables Senior High. She's proud to be a Cavalier and tries to be as involved as possible at Gables. Lane is a member of three clubs, Gables Earth, NSHS, and NHS. She enjoys running cross country for Gables. This is Lane's fourth year with CavsConnect.
Lane enjoys playing sports, reading, traveling and listening to music. She is a junior member of the Heidi Hewes Chapter of the Woman's Cancer Association and volunteers each year with the annual fundraising event. She is also the Co-President of The Children's Trust Youth Advisory Committee.
Every summer, Lane spends time in South America and the Upper Peninsula of Michigan visiting both sides of her family.
Lane Morris, Editor-in-Chief
Mar 10, 2017

Class of 2017 Senior Picnic

(Story)

Oct 30, 2016

Ms Cheezious: Grilled to Perfection

(Media)

Sep 10, 2016

Reports of Touch Disease Surge

(Media)

Dec 23, 2015

Last Minute Gifts

(Story)

Jul 08, 2015

What Movies Should You Check Out This Summer?

(Story)

Jun 13, 2015

Little Palm Island Field Trip

(Story)

Jun 04, 2015

Crazy Wheel

(Story/Media)

May 28, 2015

Experience Art with Ms. Stapleton

(Story)

May 08, 2015

The Griswolds and Walk the Moon

(Story/Media)

Apr 27, 2015
Apr 10, 2015

Columbus Conquers the Cavaliers

(Story/Media)

Apr 06, 2015

Mrs. Reinoso: A Passion For Math

(Story)

Mar 13, 2015

New Kid on the Block: Connor Drucker

(Story/Media)

Feb 28, 2015

Club Spotlight: Art Club

(Story/Media)

Feb 26, 2015

Lawyers visit Gables

(Story/Media)

Feb 08, 2015

Gables is where I want to be: De Armas

(Story)

Feb 05, 2015
Dec 27, 2014
Dec 21, 2014

Earth Cleaners

(Story/Media)

Dec 14, 2014

SBTRKT and A$AP Ferg

(Story/Media)

Nov 26, 2014
Nov 24, 2014

Soccer is the Way to Go!

(Story)

Nov 18, 2014

Simple Holiday Gift Guide

(Story/Media)

Nov 15, 2014

Ice Cream at Gables

(Story/Media)

Oct 23, 2014

Race for the Cure

(Story/Media)

Oct 22, 2014

What I Be Project

(Story)

Oct 15, 2014

Top 4 Photo Editing Apps

(Story/Media)

Oct 08, 2014

What Does Your Backpack Say About You?

(Story/Media)

Oct 02, 2014

Climate March 2014

(Story)

Sep 21, 2014
Sep 19, 2014

Seasonal Snacks: Fall Edition

(Story/Media)

Sep 09, 2014
Aug 29, 2014

What's For Lunch?

(Story/Media)

Aug 29, 2014

Thank You, Class of '64!

(Story)

Aug 29, 2014

Savory Smoothies

(Story/Media)

May 31, 2014
May 21, 2014

Why is the CAP Survey a Graduation Requirement?

(Story)

May 10, 2014

Straight from the Graduates

(Story)

Apr 19, 2014

Gables' New Spirited Leader

(Story/Media)

Mar 21, 2014

Gables' New Cake Boss

(Story)

Mar 03, 2014

Get Ready to be Served

(Story)

Feb 25, 2014

Find the Fun in Community Gardens

(Story/Media)

Feb 10, 2014

Party Animal!

(Story/Media)

Feb 05, 2014

Don't Get Caught by the Freeze

(Story/Media)