Class of 2017 Senior Picnic
On March 10, dressed in bathing suits and lathered in sunscreen, seniors were ecstatic for their long-awaited Senior Picnic. After checking in with their first period teachers, students head to the auditorium to register and sing along to High School Musical. Simultaneously, they went to Cafe 9for a delicious cereal breakfast accompanied by a Beyoncé playlist. Before heading out to the field, Ms. Noval announced the senior superlatives.
The superlative results were as follows: Biggest Flirt: Julene Valmaña and Thomas Martinez, Most Studious: Amy Ransom and Pepe Puig, Friendliest: Guneet Moihdeen and Jake Paz, Most Likely to Become Gables Faculty: Albany Muria and Jonathan De Armas, Best Dressed: Brianna Valdes and Shawn Torres, Most Likely to Succeed: Annie Farrell, Olivia Field and Pranav Sharma, Most Likely to Become Famous: Maria Ordonez and Julian Elortegui, Best Eyes: Arden Avera and Henry Santer, Best Looking: Bhargavi Pochi and Alex Rabell, Biggest Clown: Meagan Lee and Jorge Troitino, Most Creative: Veronica Silva and Bryan Cruz, and Biggest Change: Sydney Scanlon and Gabriel Gonzalez.
"Winning Best Eyes was a big surprise and although nervous on stage, I was super happy that my classmates voted for me," senior Avera said.
On the field, there were different types of inflatables, fun outdoor activities such as tug-of-war and dance competitions. There was also a 10-foot inflatable ball that could be seen up in the air throughout the whole picnic.
"I had fun playing soccer with my friends. Also, the inflatable ball was so much fun to play with even though it almost knocked me over many times," senior Julian Perez said.
Throughout the day, students had the option of using the water slide, rock climbing wall and obstacle course. For lunch, they feasted on bagel sandwiches or, if vegetarian/vegan, wraps from the Last Carrot. For dessert, they received mango and strawberry popsicles and cookies. The DJ and gamemaster kept the party going with great music and fun games.
"Senior Picnic was a great moment to spend time with my classmates. I realized that graduation is right around the corner and I want to enjoy every last day," senior Leismary Davis said.
Students had a great day and were happy to finally be seniors. Many activities are yet to come before graduation, there will definitely be something for every cavalier to look forward to!
About the Contributors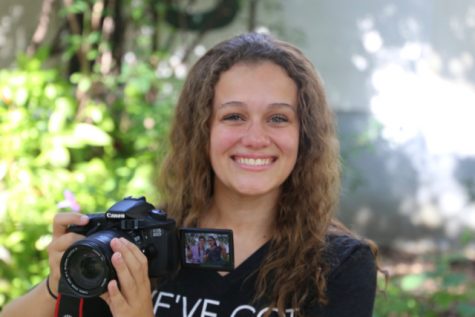 Cameryn Padron, Multimedia Editor
Cameryn Padron is a senior in the IB program. Cameryn is starting her fourth year working for Cavsconnect and her second year as the new Multimedia editor....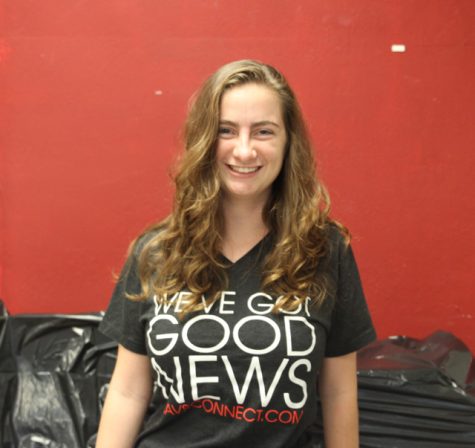 Lane Morris, Editor-in-Chief
Lane Morris is a senior in the International Baccalaureate Program at Coral Gables Senior High. She's proud to be a Cavalier and tries to be as involved...