Little Palm Island Field Trip
Ms. Vera took her cooking students on a fun field trip to Little Palm Island. They got to experience fine service and learn about the work done in high end resorts. It was a very memorable fro her students, many of which want to go in to this line of work.
Q: When and where did your advanced cooking students go on a field trip?
A: This year we were lucky enough to go to Little Palm Island. Little Palm Island is an island off of Key West. It is fifteen minutes from the actual Key West. It's a private exclusive island, it like a resort, like if you were to go to Miami Beach or something like that but, it's a small island. You can only get there by ferry. And my friend is the executive chef to Little Palm Island. He was also my mentor, taught me everything I know, got me into cooking. He asked management to see if we could have a field trip and they agreed. They got to see how a high end resort works, how the in and outs works, how the back of the house works, you know all the fine details that go into fine service. They also got to eat at the restaurant which was a real treat because it is expensive. They had a five course meal. They got to apply what we've learned in class as far as etiquette and how to use a proper knife, you know how to behave properly. But, they had a great time, they really did. They got a tour of the kitchen. They got to meet two of my ex-students that I am very proud of them that they work at Little Palm Island as sous chefs. And they got a little taste of what it would be like  if they would actually have a career in hospitality and management.
Q: What did you cook on the trip?
A: We didn't actually cook on the trip, it was their end of the year field trip so, they actually got treated to a meal.
Q: Was it a whole day event?
A: Yeah, it was a whole day event.
Q: Is it only for advanced students?
A: Yes, it was for my last class, my senior class, that does internship programs at Doctors Hospital and The Biltmore, so they were the ones that went.
Q: What was the highlight of the trip?
A: I think the highlight of the trip for myself and for them just the fact that they got to- a lot of them have never been to the Keys, I mean a lot of them haven't had a fine dinning experience and a lot of them have never been on a boat.  So, just the fact of being able to get out of Dade County and experience something different.
Q: Do you hope to do this trip next year as well?
A: I do but, I like to explore different things.
About the Contributor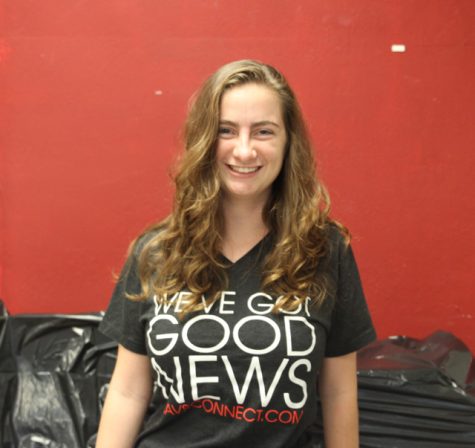 Lane Morris, Editor-in-Chief
Lane Morris is a senior in the International Baccalaureate Program at Coral Gables Senior High. She's proud to be a Cavalier and tries to be as involved...