A Renaissance Man: Fabian Crespo
Senior Fabian Crespo tell of his passion for art and wrestling, all while revealing his hopes for the future.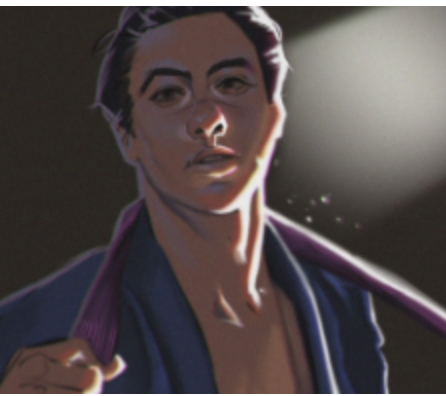 Jocks are stereotyped as one-dimensional, with little focus on academics and only care about sports. However, junior wrestler Fabian Crespo has actively disproved these stereotypes since he was seven years old through his passion for art. 
            One of Crespo's most influential artistic inspirations is the video game League of Legends, which is a video game with fantasy and anime visuals. His style, however, is a mix of his favorite artists' style. Using a method called "smart stealing," where artists are inspired by other artists but incorporate their own interests and talents into their own artwork, results in their own unique piece. Through his art, Crespo is able to create his own world with his own characters, scenes and illustrations. Crespo hopes to become a concept artist, eventually coming up with ideas for creating his own characters. 
           "I like immersing myself in stories I tell through them, it serves as a building block for creating characters that are memorable and inspiring," Crespo said. 
            Marking art relaxes Crespo, which helps him clear his mind and escape from a stressful day. His art allows him to create characters that express the person he wants to become.
           "The process of drawing, it just makes you feel good. It makes you feel relaxed," Crespo said.
             As Crespo continues to pursue his passion for artwork, averaging 20 hours a week, he continues to strive for excellence and works on improving himself as an artist. His goal is to work for a large company that specializes in visual arts, such as Marvel Studios.
            "I would like to one day create characters that inspire other people, like they inspire me to become better," Crespo said. 
            One of Crespo's most recent artworks, titled Lee, is among the most difficult pieces he has completed. In 15 hours, he produced a  drawing of a man holding a purple scarf with a beam of light shining on him. Crespo's art does sometimes take up most of his time, but it has helped him advance as an artist. 
             His art teacher Benjamin Groff describes Crespo talented and hardworking. Crespo bring his competitiveness and determination from wrestling into his art in class. 
             "I predict that he will work in the art and design field after college.  Fabian definitely has a bright future in the arts," said Groff.
             Crespo translates into his art his motivation to pursue his dream to work in the artistic field. A piece of advice Crespo has for aspiring artists is to draw every day for at least 30 minutes, which is a challenge he once completed. He wants aspiring artists to know that if they work hard and push themselves, they will get there eventually. 
           "If you are willing to sacrifice little things just to get better, you will be able to get much closer to your goal," Crespo said.
Leave a Comment
Your donation will support the student journalists of Coral Gables Senior High School. Your contribution will help us cover our annual website hosting costs.
About the Contributor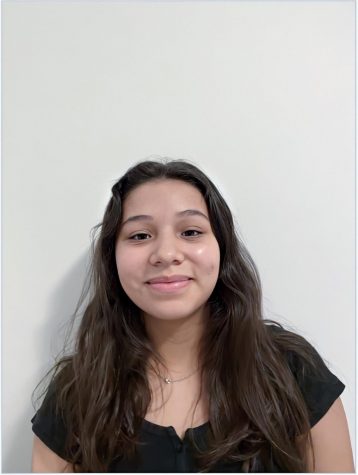 Cristel Cantarero, highlights newsmagazine contributor
Cristel is a sophomore in the International Baccalaureate program. This is her first year on the highlights news magazine staff. Cristel's Gables experience...