The last year, the best year
Seniors share their thoughts on what's to come in their final year as Gables students.
     From putting on their crowns to tossing their caps, senior year is one to remember. It not only serves as a stepping stone to life after high school, but it is also a crucial time to spend with family and friends, creating final memories before students go their separate ways. As they begin their last year, two campus leaders share their reflections on their first three years of high school and their expectations for the final one ahead. 
     William (Trip) Beardslee, a senior in the Academy of Finance is an active student at Gables, participating in a variety of school functions such as the Garden Project. 
      "Through my involvement in school I have been able to see, first hand, how the smallest common interest can push together an odd group of individuals who come to really enjoy each other," Beardslee said.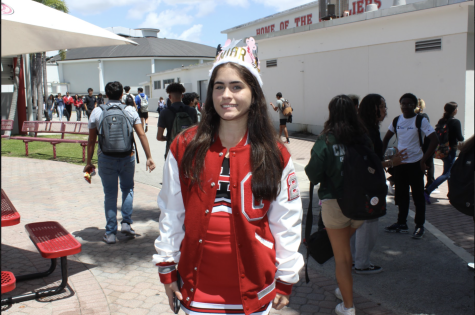 Teresita Del Toro, a senior in the Design, Education and Hospitality academy is also very involved in school as co-captain of the cheerleading team. 
       "Now that it's my senior year, I'm more open to trying new things, meeting new people and staying involved," Del Toro said.
        Both Beardslee and Del Toro are looking forward to their highly anticipated prom and senior picnic. These are both very intimate moments for seniors where they are able to get together and celebrate their hard work from the previous four years with a stress-free night of dancing and a fun-filled day of being with friends. 
        "Time flies. I feel like I've been at Gables just months and I'm already a senior," Del Toro said.
         Though it is sad to let go, the memories that have been made at Gables will never fade.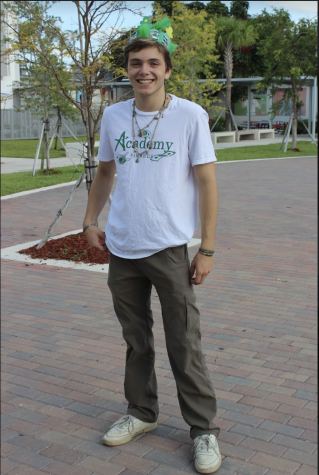 "Oh boy does time fly. I still remember my first week at Gables like it was yesterday. Before I knew it, I was a senior," Beardslee said.
While there have been several notable moments throughout their time at Gables, some memories stand out amongst the many.
"My absolute favorite memory at gables will always be the last day of junior year, it was the moment where I embraced gables as a whole and had a realization that this is where I've spent all my time these past four years." Del Toro said.
Including memories that began the moment they walked past those red gates on Bird road.
"My favorite memory at gables has to be my first day at here. I walked in and immediately knew that this was the place for me and that high school would be the most exiting time of my life." Beardslee said.
           This year is filled with many special events and functions. The seniors are looking forward to many events and new opportunities they did not get in previous years, such as cheerleading senior night, attending FBLA meetings as President , meeting new people and gaining new experiences.
            "This year I hope to place top five in nationals in FBLA, as well as have an amazing time with my fellow classmates fully taking in our last year of high school and showing our appreciation with spirit that will knock you to the moon and back," Beardslee said.
            People say that high school goes by in a flash, one blink and it is over. While reflecting on their past years at Gables, the seniors both agreed that they would never change a thing if they had to do it all over again. 
             "I wouldn't change anything about my past experiences at Gables, I think it's absolutely perfect and it's turned me into who I am today as a person and an athlete," Del Toro said. 
             Beardslee also believes that his Gables experience transformed him for the better. If given the opportunity to change anything, he would not change a thing. 
             "If I could go back and do it again, I wouldn't change a thing. Every mistake I made and chance I took helped me grow and become who I am today," Beardslee said.
            Although this is their last year as Gables students, their journey as seniors is just beginning. These seniors will make sure that this year is one to remember.
Leave a Comment
Your donation will support the student journalists of Coral Gables Senior High School. Your contribution will help us cover our annual website hosting costs.