The Student has Now Become the Teacher!
Gables graduates Ethan Kaddour-Moore and David Kuper re-enter the football team not as players, but instead, as coaches.
Former students and varsity football players at the school turned junior varsity football coaches, Ethan Kaddour-Moore and David "Dak" Kuper, have taken on a new perspective on life at Gables. Taking the skills and experience they developed in their time as Cavalier football players, along with their passion for the sport, Kaddour-Moore and Kuper have embarked on the role of coaches as the next step in their careers.
Kaddour-Moore and Kuper were on the football team during their time at Gables, initially beginning in the JV program and progressing to varsity football in their later years. With the conclusion of their last season, Kaddour-Moore and Kuper's chapter in Cavalier football was seemingly coming to an end. Yet, with more players entering the JV program, head varsity coach Frank Welsh expressed a need for JV coaches. Jumping at the opportunity, Kaddour-Moore and Kuper found their newest venture and a different way to give back to the Gables football program. 
"We didn't have a JV last year, and they want to start bringing in JV because at the end of the day, JV helps build the upper varsity," Kuper said. "These young guys won't get the same amount of time as they would if they were just on varsity. So he [Welsh] reached out to me and Ethan, and asked if we would be willing to come back and coach and of course, we said, 'yeah,' and then now we're here."
With that, Kaddour-Moore and Kuper would now go by their new title: Coach. The beginning of this school year now placed these two with a new challenge ahead of them: going into college while tackling the duty of coaching a new JV team. A balanced schedule is key to succeed in such a situation, and though difficult, Kaddour-Moore and Kuper have approached games and practices with passion and intensity. 
Finding balance is something that not only Kaddour-Moore and Kuper drill into themselves, but also into their players. Having experienced life as student athletes, they emphasize focusing on both academics and football to ensure the athletes going through their program are well-rounded and prepared for the challenges ahead in their lives. Considering the balance Kaddour-Moore and Kuper maintain in their college mindset, they can impart a similar philosophy to their players which is a unique aspect of their position as coaches.
"You learn so many life lessons in football, it is insane, more than anything else I've ever been taught," Kaddour-Moore said. "You can go somewhere in football, but you have to have the grades for it to begin with."
Beginning right after class, Kaddour-Moore and Kuper have their players out on the field running drills and strengthening their skills. In covering plays for games, Kaddour-Moore and Kuper look at how their players perform under pressure in the field, not only having them go through plays but also adapt to altered circumstances on the field where their skills are tested. In these circumstances, they always encourage players to learn from their mistakes, not to dwell on them. Kuper uses the analogy of a goldfish's five-second memory for his players to model the idea of not dwelling on mistakes and to rather learn from them. In using these coaching strategies, Kaddour-Moore and Kuper see their players learning from their instruction and developing their skills for what lies ahead in their athletic careers at Gables. 
"I'm so grateful for Ethan and Dak. They have given me the chance to learn and play alongside them," sophomore junior varsity football player Edward Trujillo said. "They give their time to us even though they are in college and can be using that time to be with family or studying. Instead, they come teach and make us better players and human beings."
With Kaddour-Moore and Kuper having been former players, those they coach have an easier time relating to them and understanding what's expected of them. At the same time, Kaddour-Moore and Kuper know their players' limits, having recently gone through what they are going through today. Having such an interdependent relationship in Gables' football team shows to be beneficial for the program as communication can be clearer from player to coach, and with that, a better execution of performance on the field, as Kaddour-Moore and Kuper have been in their players' shoes.
"The coaches I had from the past played during a different time in football, it was more disciplined and more rough," Kaddour-Moore said. "So being coached under them, I kind of know the limits [for players], like, what I would do and what I wouldn't do."
Overall, coaching for Kaddour-Moore and Kuper has been a very new, but exciting experience. They have taken their experiences to impart to the next generation and aid them in their endeavors both within and beyond football. Both Kaddour-Moore and Kuper prioritize the growth of their players not only as football players but also as men who can contribute to one another and their communities.
Leave a Comment
Your donation will support the student journalists of Coral Gables Senior High School. Your contribution will help us cover our annual website hosting costs.
About the Contributor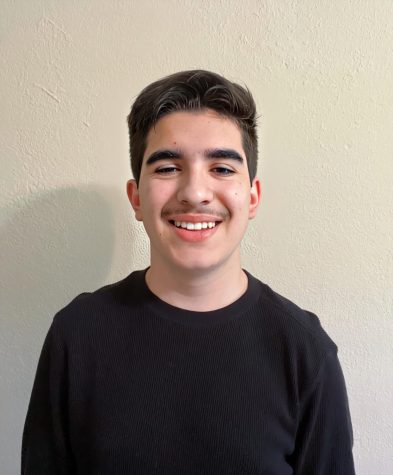 Rafael Sans, highlights newsmagazine contributor
Rafael Sans is a sophomore in the International Baccalaureate program at Coral Gables Senior High. This is his first year as a highlights staff member,...