The Science Behind SNHS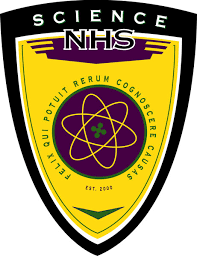 Why should you never trust an atom?
If you know the answer to this joke, then the Science National Honor Society (SNHS) is the right club for you! SNHS is a school club dedicated to the pursuit of knowledge within the realm of the natural sciences. The club's main purpose is to give students a chance to investigate what interests them and enter competitions.
"The future plans for SNHS are…to inspire people to study the sciences, and hopefully, next year we'll be able to attend more competitions and get a bigger community," President of SNHS Daniela Quijano said.
Students will submit experiments for competitions, including the University of Miami's Science Bowl. There are also multiple chances for community service hours. The club's biggest community service project will focus on efforts to raise $10,000 for the purchase of prosthetics for people in disadvantaged countries through the Limbs International foundation.
"
I think the biggest achievement of SNHS is just the birth of the club, because before, we did have a chapter, but it was closed, which meant that for some reason sciences didn't interest people that much. Now that it's open, I think that's the biggest accomplishment because people are beginning to be interested in the sciences again."
— senior Daniela Quijano
SNHS is a great club for those who are interested in the sciences around them, but don't have the time to investigate with their friends. It also allows students to show others what you have found, as well as give back in the form of community service. It is a great club to show your curiosity to the world.
In case you don't know why to never trust an atom, it's because they make up everything.