Getting to Know the Behind the Scenes Cavalier Team
For nearly 70 years, Coral Gables High School (CGHS) has been a second home not just to students, but to faculty as well. While a lot of the work done behind the scenes may oftentimes go unnoticed, there are several remarkable faculty and staff members that work restlessly to ensure success across all fields at Gables. From guarding and keeping the school premises safe to handling endless piles of paperwork, every one of these staff members works hard every day, just like the students.
Because Gables provides several opportunities for parents and students to meet and communicate with their teachers and school officials, the community found within Gables's halls is very welcoming and loving. This staff gives every minute of their day to maintain control and improve our school's environment.
"
I appreciate the staff and their hard work and everything they do for the school. They are the glue of the school by helping teach kids, cleaning the messes made and keeping everything organized"
— sophomore Rachell Aguilera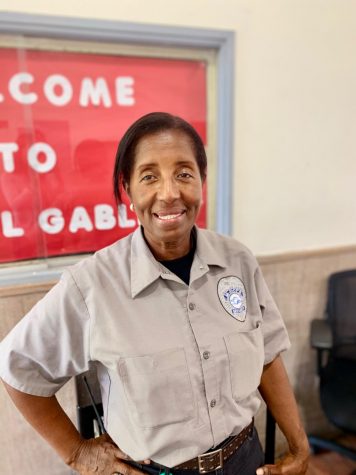 By reassuring the safety of everyone, security guards risk their lives every day for the protection of staff, students and parents. Their main goal is to verify all rules are being followed by those on campus grounds. Most importantly, they continuously maintain their focus on searching for suspicious activity that may endanger lives. For more than 20 years, Yanet Gonzalez has been a part of the Gables' family as one of the security guards on campus. Being one of the many security guards in CGHS, Yanet – or "Mami" as she likes to be called – has stood out for not only cultivating many good friendships with the students but for also doing her job extremely well! While she loves her job, she also loves to dance to all types of music. This is why sometimes you can find her swaying her hips and dancing around as she strolls through the campus.
"On the day I had my job interview, I lost my phone while here on school grounds. Three days later, I received notice that it had appeared. I was not expecting for it to be found, but when it was, I just knew that this was the school environment I had to work in," Yanet Gonzalez said.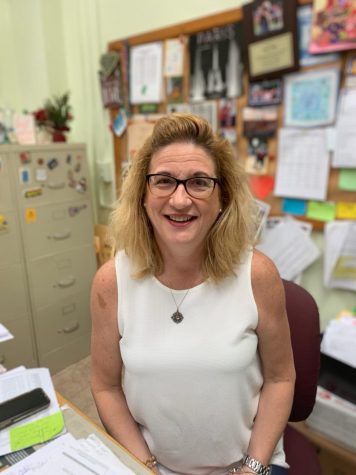 Being the high school's registrar for more than 32 years now, Silvia Yanis has found a home away from home at CGHS. Due to her extroverted nature, Yanis loves talking and working with the students and faculty members. One of the things Yanis loves is how much the student body is cared for at CGHS. She looks forward to meeting the new students and parents of the 2019-2020 school year.
¨It is gratifying when I work with new students. I think everything runs very smoothly in Gables. We all care about our students. By improving ourselves we could make Gables a little better. Overall, I believe everyone is doing a great job," Silvia Yanis said.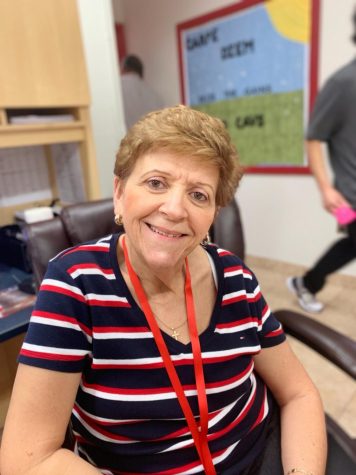 Working in Gables since 2016, Sol Garcia manages the transcript requests and organization, as well as their sending to colleges around the United States. Previously, Garcia worked for "corporate America", as she calls it. One thing she does remark is how different the two fields of work are. She mosts enjoys it when the students thank her for her hard work and good wishes.
"My best experience is having students come back to thank me for the work I did. I love the students and the way we interact here," Ms. Garcia said.
While she loves her job, she does participate in fun activities after school, like bowling, and enjoys competing in tournaments and has for over 30 years.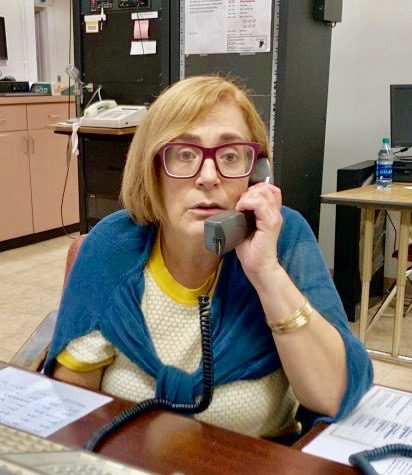 Annie Bernel has been taking care of the front office and operating the switchboard since 1999.  Ms. Bernel loves to work with the students and faculty of CGHS. One of her favorite memories has to be when her daughter was enrolled in Gables as a student.
During her free time, she spends some quality time with her favorite author: James Patterson. She loves to read, with her taste centered around murder mystery novels. Her love for books stems so far that before working in CGHS, Ms. Bernel worked as a librarian.
---
These four individuals are just part of the behind the scenes team that keeps CGHS functioning as well as it does. They continuously work hard so the student body can continue to do what they do best, succeed, and without them, none of the things we do as a school would be possible.