Cavaliers Earn Financial Help for College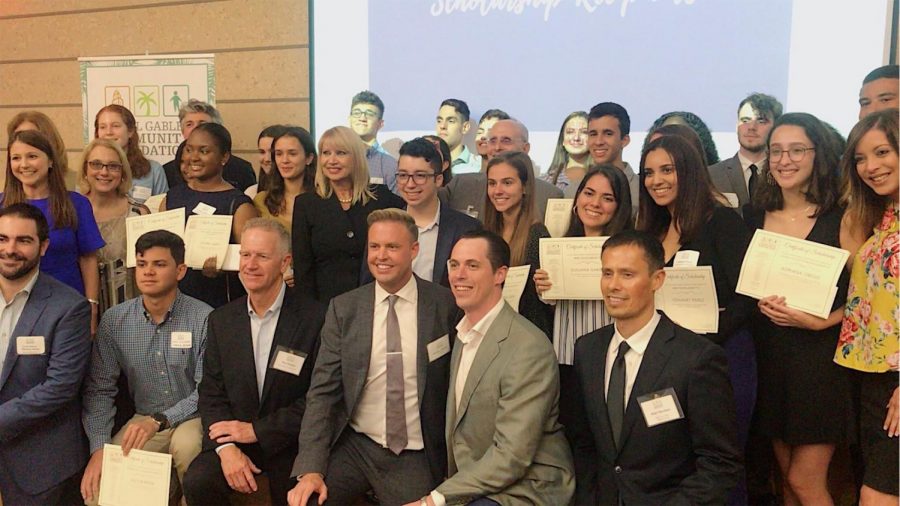 As graduation nears, the seniors prepare to face the next four years. Many students have taken advantage of scholarship opportunities for financial aid during their college journey. College can be expensive, especially to those going out-of-state, meaning students will search for all the help they can get. Some of our very own Cavaliers have been awarded scholarships that brings them one step closer to their dream.
Gates Scholarship
The Gates Scholarship is a prestigious full scholarship awarded annually to 300 minority United States students. The program selects a student who has demonstrated their academic potential, leadership skills, and personal success. Targeting Pell-eligible, African-American, American Indian/Alaska Native, Asian & Pacific Islander American and/or Hispanic American students, Gates has the goal of giving them the opportunity to maximize their potential and be successful through college graduation. That's why they offer to cover the full cost of attendance for the scholarship recipients. Cavaliers Keyshawn Felton and Angie Lopez were awarded the Gates Scholarship and are extremely excited to have been given this opportunity.
"I found out that I would be awarded the Gates scholarship right before I went into work, and I hadn't expected it to come out so early. By this point, I wasn't really too worried about getting the scholarship because I basically had a full ride to the university I'm going to- Princeton. Getting the scholarship would basically mean I wouldn't have to work during college and I'd get additional funding, which is very useful for first-generation students like myself. I can fully focus on school as opposed to juggling many things. I didn't react too much, I was very chill about it because either way, I was very fortunate to not have to pay to go to college," senior Keyshawn Felton said.
Coral Gables Foundation Scholarships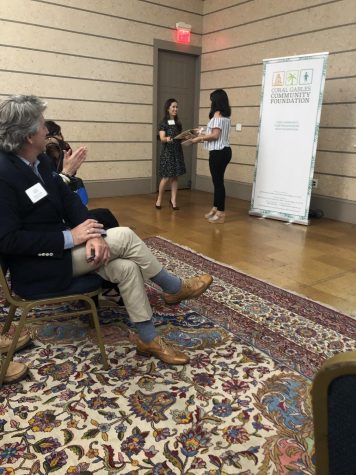 The Coral Gables Community Foundation is a non-profit organization who want to enhance the quality of life in the city of Coral Gables. They have been very generous to our Coral Gables High School students by offering scholarships to high performing students who demonstrate a financial need. They do not want intelligent, student leaders from our community to face a financial obstacle that limits them from being able to reach their full potential. Offering over five scholarships, this foundation seeks to help students pursue their dreams. Many of our Cavaliers have been awarded this scholarship and attended the reception on May 2, 2019 where the Coral Gables Community Foundation board, Coral Gables Mayor and other well-known people of the city of Coral Gables were present.
"We are so pleased to award all these wonderful students from Coral Gables Senior High School scholarships. They are so deserving and have very bright futures and we hope they all come back to Coral Gables one day," executive director of the Coral Gables Community Foundation Mary Snow said.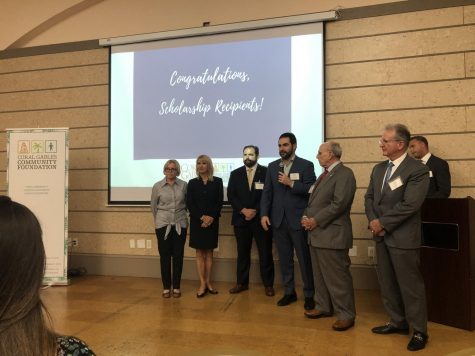 Let's be proud of our fellow Cavaliers, who have demonstrated commitment, perseverance and ambition throughout high school. These students deserve these awards for all of their hard work and dedication. We wish you the best in the next chapter of your lives! If you see any of these scholarship recipients in the halls, be sure to congratulate them!
About the Contributor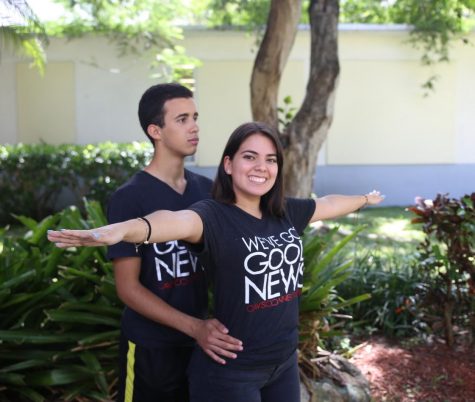 Guiliana Garces, Staff Writer
Guiliana "Gigi" Garces is a senior in the International Baccalaureate (IB) program at Coral Gables Senior High School. As a new member of the CavsConnect...