The Key to Service Awaits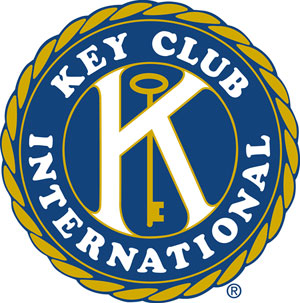 Highlighting Key Club is senior president Daniel Regalado:
Q: What is your name and grade level?
A: My name is Daniel Regalado and I'm a senior.
Q: What is your position in Key Club this year?
A: I am currently the president for the 2014-2015 year.
Q: How long have you been holding this position?
A: For two years now.
Q: What new changes would you like to implement this year?
A: I would like to engage my peers in more community activities such as walks to increase awareness and charity events to spark an interest in the community.
Q: What others events are you implementing this year?
A: Well, this year, now, we are holding a toy drive for Kiwanis, the global organization of volunteers in charge of Key Clubs worldwide. All their toys were stolen, so we are trying to compensate for all those they now don't have. For December, we also have a tree-lighting ceremony – we go to Merrick Park and work a Kiwanis booth which all proceeds go to a charity event.
Q: How are your new sponsors this year, Mr.De Armas and Ms. Kiely?
A: They are doing great and although it's new to them, we are working on it together so next year they can be phenomenal leaders.
Mr.De Armas, one of the Key Club sponsors chimes into the interview:
Q: As the new sponsor of Key Club this year, what are your expectations for the club this year?
A: I'm hoping that we are going to be doing community and service and changing the city of Miami for the better, and I hope it is an interactive way for all of us here at Gables to grow and help one another in service.
Regalado:
Q: Do you want to send out a message to Gables on behalf of Key Club?
A: Join Key Club – it's great!