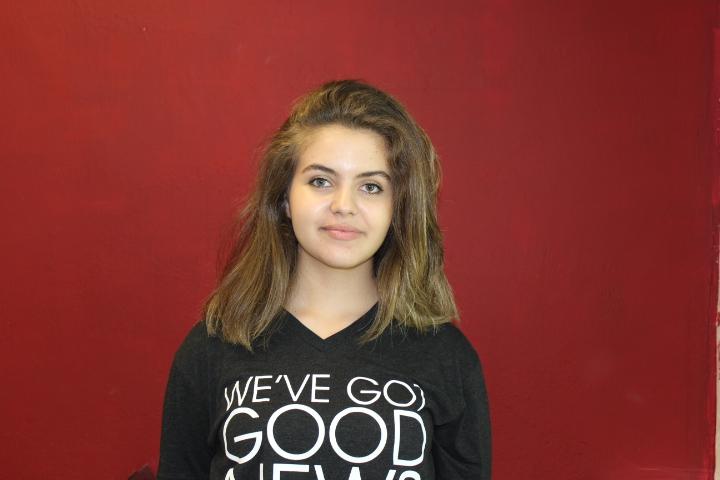 Now a sophomore in the IB program at Gables, Natalia Clement loves being part of the CavsConnect family. School is an important part of Natalia's life, which makes being involve at Gables a must. Maintaining good grades as well as being a part of a few clubs takes up most of her time.
Natalia holds music close to her heart, having a special place for the 60s through 90s music. During the few hours she has for herself, you can find Natalia scrolling down fashion blogs, catching up on her favorite TV shows or at the gym.
As for the future, Natalia has the picturesque dream of living around the world. She is a strong believer of not staying in the same place and is planning to leave Miami after graduating. After being exposed to journalism through CavsConnect, her range of career choices has widen, with psychology still a strong option.
Natalia Clement, Editor
Jan 05, 2016

Get To Know Your CAF&DM Teachers!

(Media)

Dec 06, 2014

Romy Schwarz – Honorary Cavalier

(Story)

Oct 19, 2014

Christian Balsera – Dedicated to the Game

(Story)

Sep 14, 2014

Volunteer: Seasons Hospice & Palliative Care

(Story)

Sep 11, 2014

On Campus Cuisine

(Media)

Aug 19, 2014

First Day Back Brings Changes

(Story)

Aug 07, 2014

Beach Waves for your Hair

(Story)

Jul 23, 2014

Frozen Hot Spots to Cool Down

(Story/Media)

Jul 15, 2014

Renovation Plans for the Youth Center

(Story/Media)

Jul 07, 2014

Sticking to Your Diet During the Break

(Story/Media)

Jun 23, 2014

Easy Going Summer Trends

(Story)

Jun 11, 2014

The Fault in Our Stars

(Story)

May 31, 2014

Skidding Into the Air Force's Might

(Story)

May 17, 2014

A Sea of Students

(Story/Media)

May 08, 2014

The Little Things

(Story)

May 05, 2014

Another Brick in the Wall

(Story/Media)

Apr 23, 2014

Before the Magic Happens

(Story)

Apr 11, 2014

Bringing in the New School Year

(Story)

Apr 04, 2014
Mar 28, 2014

Youtuber Craze

(Story/Media)

Mar 16, 2014

Welcome to Your Dream Job

(Story/Media)

Mar 07, 2014

Zzz…Third Quarter Slump

(Story/Media)

Feb 28, 2014

But First, Let Me Take a Selfie

(Story)

Feb 22, 2014

CGHS Gets Fit: Health Fair

(Story)

Feb 15, 2014

Why Are Fashion Brands Iconic?

(Story/Media)

Feb 09, 2014

Cavalier Career Fair

(Story)

Feb 04, 2014

Guy Code: Now Leaving The Friend Zone

(Story)

Jan 28, 2014

Do's and Don'ts of School Makeup

(Story/Media)