YLC 2019: A Once in a Lifetime Experience
Once a year, students from all walks of life gather together the first of week of February to take part in a Youth Leadership Conference (YLC) that is hosted by the University of Florida. During this weekend-long conference, students took part in various indoor and outdoor activities that were organized by a cohort of Student Group Leaders (SGLs). Sophomores Irene Martinez, Sara Rabell, Sofia Rebull and Imgard Bonheur all represented Coral Gables Senior High School at the conference.
"It was truly an amazing experience. It was very emotional but in a good way. I feel like it impacted and changed my perspective as to how I view others," sophomore Sara Rabell said.
After their arrival at the University of Florida campus, the students were directed to the auditorium where they were all assigned to different groups. This presented itself as an opportunity for the students in the groups to become accommodated with their SGLs, who they would be spending the weekend with. Within their groups, they headed off to various classes and activities throughout the day. The following day, the students took part in various outdoors bonding activities and leadership conventions.
The students traveled to Lake Wauburg, a nature park and lake where they all gathered to participate in team building exercises and activities. The students worked within their own themed groups but also competed against the other groups in structured games.
"YLC was an eye-opening experience that I'm forever grateful for attending. Until you actually go, learn, listen and experience what I did, it is difficult to describe in words the rich and priceless information I learned. At YLC, they teach you things that you're never going to learn in school," sophomore Sofia Rebull said.
Within these leadership activities, there were five workshops that corresponded to different leadership qualities, such as how to face difficult situations. The students also explored their leadership capacities, individuality, and passions.
As Sunday came to a close, the students attended the closing ceremony where awards were given to the SGLs whose hard work is what kept the program running as smoothly as it did. After a trip full of close bonding the thought of leaving crept up on the students, bringing with it feelings of sadness. The conference was without a doubt one of those rare, once in a lifetime, experiences that has left these students with lessons they will cherish and begin to apply in their daily lives.
About the Contributor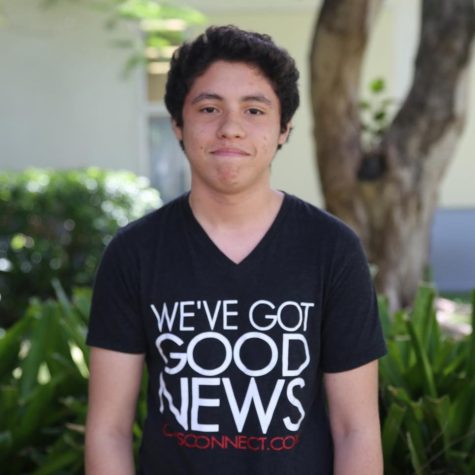 Miguel Lemus, Staff Writer
Miguel Lemus is a junior in the International Baccalaureate (IB) program at Coral Gables High School.  Lemus is excited to see what the school year will...