Business As Usual: FBLA Is Off to States
The Future Business Leaders of America (FBLA) club recently went to District competitions at Miami Dade College, Kendall Campus. The district competition has three different components to it. The first is Pre-Judged Events, which to be judged must be submitted in December. This is followed by Performance Events, which are conducted on a separate day from the rest of the other competitions. Objective tests and the final Awards Ceremony, where any members who placed in any of the events receive their trophies and medals and are told if they qualify for the States Conference in Orlando, FL.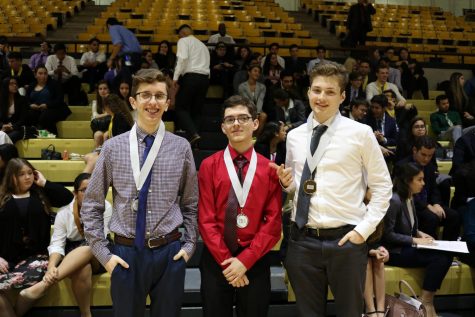 FBLA competitions have different categories in which the students can compete in. Juniors Ty Almeida, David Delgado, and Alejandro Mejia competed in the Management Information Systems. They completed their test alongside those who did Parliamentary Procedure on Jan. 12 at Mater Academy. While preparing for their competition, they had fun bonding together as a team. Together, they managed to place first in their category.
"Normally it seems like a pretty boring thing because it is so business related. Since my friends and I have been fooling around at the same time as working, we were not only able to qualify for States but had fun while doing so," junior Ty Almeida said.
Ruben Escobar, a junior in the International Baccalaureate (IB) program, competed in the Digital Video Production alongside Luisa Arce and Thomas Morcillo. In his category for competition, he created a video in which he promoted FBLA and their collaboration with Giving Tuesday. In order to produce the best video he could, Escobar spent various days after school and at home editing his small film. He felt doubtful when the video was submitted for competition and he began to second guess his work. Escobar had thought he had lost at Districts until he heard his name called for first place.
"
At states, I look forward to getting first again. I want to make it to Nationals and put in even more effort into the video. I refuse to lose after coming so far."
— junior Ruben Escobar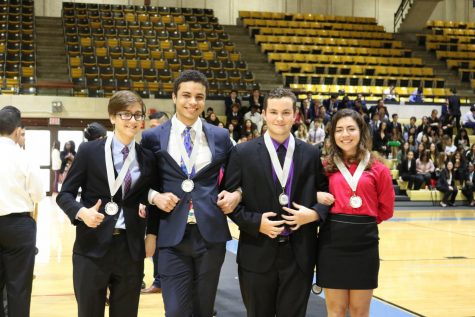 The FBLA club has come so far in their District competitions. These students have so much more to offer in the future. Coral Gables Senior High is proud of all they have managed to accomplish. Through this club, they have managed to learn more about the business career and have found a passion for it. Be sure to congratulate them and wish the students going to States good luck!