National Honor Society Officially Welcomes New Members
Monday afternoon, May 21, served as an evening of celebration for the 2017-2018 National Honor Society (NHS) as members were officially inducted into the service club. Along with the induction ceremony, the club's 2018-2019 board was publicly introduced to the new members. The evening proved to be an exciting time as student's names were called to the stage, but not before receiving a heartwarming speech from Gables high retired Theory of Knowledge and International Baccalaureate History teacher Mr. Blackmon.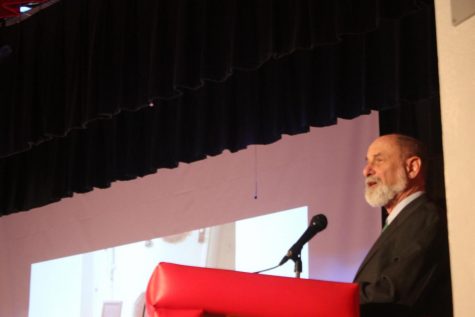 Before the ceremony commenced, students who were to be inducted were handed a name card along with their hours. The name cards would later be used to call students to walk across the stage to be pinned as a way to commemorate their hard work and service to the club. The names of the students were called by this year's three co-presidents: Marissa Singer, Marta D'ocon, and Yara Faour. Classmates and parents cheered as students were recognized while the ceremony progressed.
"I felt honored. The feeling of not only being proud of myself but making my family proud is incomparable," sophomore Jade Roman said.
The act that followed was an extremely anticipated one; everyone in the crowd was anxious to know who earned a position on the club's board for the upcoming school year.  One by one, positions were called, followed by the students who would fulfill the position's respective duties. Next year's board was decided as follows:
Presidents:
Angelle Garcia and Marina Torres
Vice-President:
Kade Marriot
Senior Secretaries:
Christopher Brazda and Estelle Erwich
Junior Secretaries:
Keyshawn Felton and Giselle Claro
Sophomore Secretaries: 
Brianna Curran and Adriana Ramirez
Historians:
Eliza Beltran, Isabel Jean, and Mindy Miranda
Treasurers:
Lauren Pettigrew, Jonathan Mesa, and Ana Capiro
Club Coordinators:
Ellie Morris and Lia Sanchez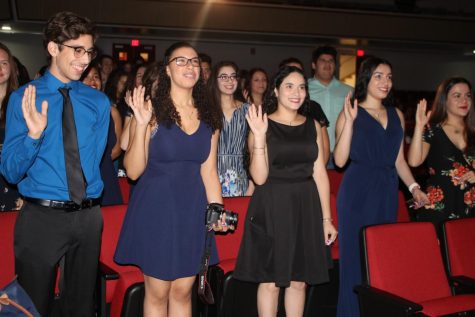 "I am really excited to assume the responsibility of recording the hours for the seniors who strive to walk in the front of their academy at graduation," sophomore Chris Brazda said.
We wish the best of luck to the future board members of the club and to the senior board members and presidents, who have worked so diligently to make this a great year for NHS. May those who were inducted into the club continue to uphold their pledge to better their community through their service.
About the Contributor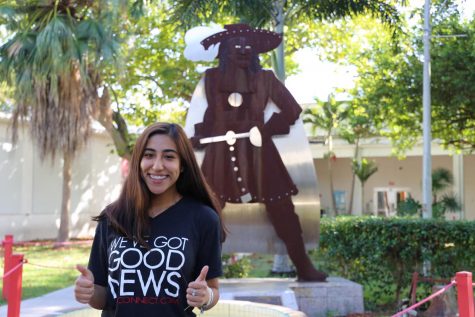 Jesse Zambrano, Spotlights Editor
Jesse Zambrano is a senior in the International Baccalaureate (IB) program. When she arrived to the US, it was clear to Zambrano how important it was to...