Practice Makes Perfect: FBLA Ready to take on Districts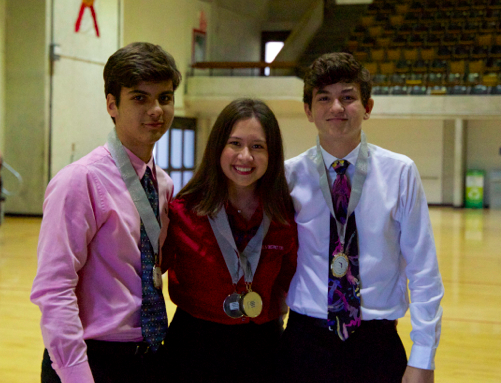 The Future Business Leaders of America (FBLA) is a club centered around career-readiness and adopting useful business skills. Competitions are a great way to learn and maintain practical skills, such as customer service and parliamentary procedure, that will be present in the future careers of club members. In order to acquire as much knowledge as possible in their chosen discipline, FBLA members have been hard at work to prepare for the district competitions taking place in late January.
Impromptu Speaking – Samuel White
An active FBLA member since his freshman year, junior Samuel White hopes to one day pursue a career in business management. In order to prepare for a job in the business field, White is a veteran competitor in impromptu speaking. The second time he competed in his sophomore year, he qualified for the State Leadership Conference (SLC). "This competition requires you to be quick thinking and good in front of a crowd. Five minutes before you perform, you are handed a topic and you have to think of ideas and create a speech to deliver at the same time," White said. Requiring a great deal of improvisation, this competition allows competitors to grow as public speakers and leaders. To prepare, White trains himself going through different scenarios. Presenting himself with a topic, he then how long it takes him to prepare a speech. He also credits class presentations and his involvement in Speech and Debate as good practice.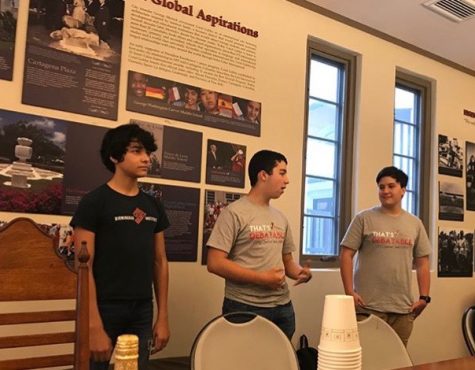 Entrepreneurship – Olbin Gil
Despite only being a freshman in the IB academy, Olbin Gil is not one to shy away from a challenge. Eager to get involved in FBLA and learn as much as he could about business, Gil decided to take on entrepreneurship for his first FBLA competition. While many see this competition as one of the more intimidating ones due to the fact that there is both an objective test and a performance, Gil has no problem taking a small risk that is sure to yield great rewards. In the entrepreneurship competition, one plays the role of an entrepreneur and attempts to aid a company in solving a problem that they have encountered relating to business planning, human relations, financial management, or marketing. The person (or team) that develops the most efficient solution to the problem is deemed the winner by a panel of judges. In order to be as prepared as possible for whatever situation may be presented to him, Gil has been watching videos and reading books about entrepreneurship, and has even sought the help of a teacher who agreed to help him learn the most effective ways to approach the issues.
"The remaining time I have left [to prepare for my competition] I will use to reinforce my knowledge about problem solving and expand my understanding of the field," freshman Olbin Gil said.
Management Information Systems – Alexander Sutton
Alexander Sutton is a sophomore in the IB program who has been involved in FBLA since his freshman year. This year is his first time competing in Management Information Systems (MIS), and he has put great effort into preparing for it. MIS deals with the technological aspects of managing a business and using computers to maximize efficiency. Fortunately, MIS is not just an individual competition; one can compete as a team. Sutton has partnered up with sophomores Aleksander Aguilar and Johnathan Mesa for the competition. The three of them have been working diligently to prepare for the event. This collaboration is crucial because it not only helps in the performance portion of the competition, but it also helps for the objective test seeing as it is a collaborative effort. Sutton, Aguilar and Mesa truly demonstrate how teamwork really does makes the dream work.
"I have met up with my friends and studied from various resources, including textbooks. I also watch YouTube videos on the topic. Additionally, I'm going to make sure I get stronger at verbal presentation so that we can blow the judges away," Sutton said.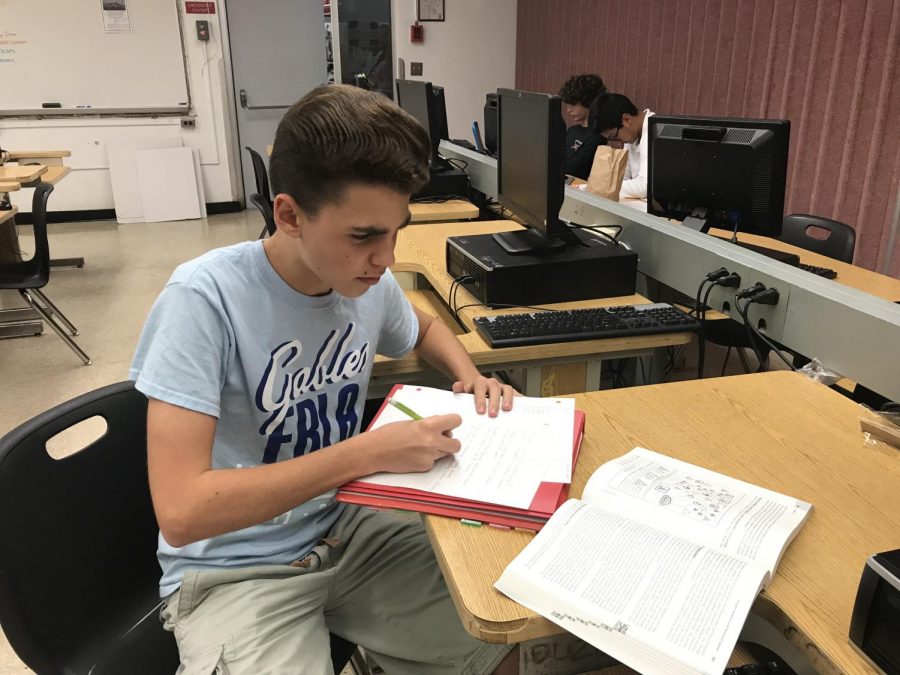 Network Design – Javier Cuesta

A senior in the IB academy, Javier Cuesta has been an active FBLA member for two years. Getting involved with the club because of his attraction to technology-driven competitions. Cuesta is competing on Network Design. This competition requires students to display knowledge in network design presenting to a panel of judges. "Despite being a technology based competition like others I have done, it felt fresh in that it gave me an opportunity to show my own unique solution to a problem," Cuesta said. In order to prepare for the competition, Cuesta took courses and had a vested interest in the topic. He also took part in, and won, the Innovate Challenge earlier this year. His nerves only surfaced when presenting in front of judges but eventually he executed his presentation with grace and charm.

Through their diligent work and perserverance, these future business leaders hope to not only place in their respective district competitions but also adopt important skills that will give them an upperhand in the workplace. To see a list of past winners and to learn more about FBLA click here.

[powr-instagram-feed id=51cfa8d5_1514606301761]