Return To Space
Falcon 9 rocket launched with four astronauts bound for the International Space Station on Nov. 16.
           The SpaceX Dragon 1 capsule, housing four astronauts, made it to the International Space Station (ISS) at 11 p.m. Eastern Time, on Monday, Nov. 16. This is a significant moment in the history of space travel as America is returning to space with hopes of exploring and researching new possibilities. 
            Having been in the Dragon 1 capsule for over 30 hours and having traveled at over 17,000 miles per hour, this brave crew has made history. NASA Astronauts Michael Hopkins, Victor Glover and Shannon Walker, along with Soichi Noguchi, an astronaut with Japan's space agency, all boarded the capsule on Nov. 14 at NASA's Kennedy Space Center in Florida.
            With the crew aboard the second Falcon 9 rocket sent to space, this mission is filled with revolutionary achievements in space exploration. The Falcon 9, developed by SpaceX, is the first reusable rocket that has saved both NASA and SpaceX millions of dollars in building rockets. The docking of the Dragon Capsule marks the end of the first portion of missions for NASA and SpaceX, which have been working together for a decade to take the United States back to space in order to return to the moon, Mars and to embark on new ventures of human spaceflight.
"The applications of new technologies, such as softwares and designs, will pioneer a new future that promises for the research of the final frontier," junior Victor Zaharia said.
            The Falcon 9 launch served as a resupply mission as well, carrying various samples of heart tissue, airlock equipment, and other research elements that will aid those in the ISS in the research they are doing in space. This research is said to improve the diagnosis and treatment of blood-borne diseases with the analysis of white blood cells and their response to illness. These diseases often relate to disorders as a result of space travel, including anemia, cardiovascular diseases, and other degenerative illnesses.
           Overall, this mission serves as a means to further advance not only space exploration and research, but research that will be applicable on Earth in multiple fields of study. Marking the end of the first stage of human spaceflight, both NASA and SpaceX have made revolutionary steps with the use of the Falcon 9 rocket and putting astronauts back in space.
   "This research will improve the survivability for future manned space missions," sophomore Brendan Groff-Vazquez said. 
Leave a Comment
Your donation will support the student journalists of Coral Gables Senior High School. Your contribution will help us cover our annual website hosting costs.
About the Contributor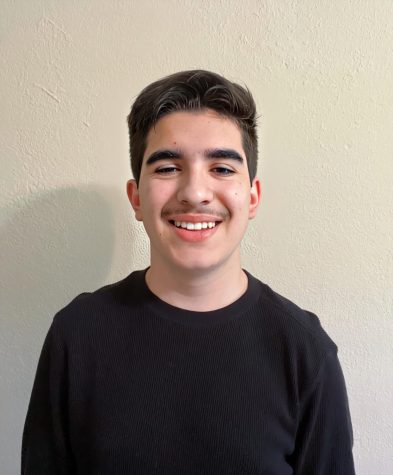 Rafael Sans, highlights newsmagazine contributor
Rafael Sans is a sophomore in the International Baccalaureate program at Coral Gables Senior High. This is his first year as a highlights staff member,...