Superintendent Carvalho under investigation
Superintendent Alberto Carvalho is currently under investigation by the Office of the Inspector General after accepting a solicited donation from K12.
     The Office of the Inspector General (OIG) currently has Superintendent Alberto Carvalho under investigation with the discovery of a solicited donation from the education corporation K12. As the parent company of My School Online (MSO), K12 allegedly gave $1.57 million in donations to the district to urge teachers to use the online program when the school year began.
     Inspector General Mary Cagle notified the school board of the ongoing investigation Wednesday, Sept. 16. Cagle is currently reviewing a $1.57 million donation made to The Foundation for New Education Initiatives (FNEI), a non-profit organization that Carvalho established in March 2008 which focuses on giving students who come from lower-class families opportunities for a quality education. According to both FNEI and Carvalho himself, K12 made the donation as an incentive to teachers for the use of their program MSO for distant learning in Miami-Dade County Public Schools (MDCPS) by August 31, when school began. 
      The donation money, which Carvalho claims to have deposited in the FNEI account, was to be used to give teachers who qualified a $100 gift card. According to the Miami Herald, teachers woke up the Sunday before classes began with an email acknowledging the amount of work they put in the days preceding the commencement of distant learning and that they would be receiving a $100 gift card as a "token of appreciation."
     "We were told that if we did certain things on the internet to set up for classes, teachers will get a gift card or an incentive of $100," French teacher Florence Rouit said. 
     The investigation also covers a late-night discussion at a special School Board meeting on Monday, Sept. 14, where last minute issues were discussed. During the meeting, School Board Chair Perla Tabares Hantman raised questions about the donations from K12 and how she was unaware of these donations until the night before classes started through distance learning. 
     Soon after, School Board Vice Chair Steve Gallon confronted Carvalho on a discrepancy concerning the distribution of the donation money. Carvalho mentioned that every teacher would qualify for the $100 gift card, and with 19,200 teachers in MDCPS, the donation of $1.57 million dollars would have fallen short by $350,000.
     "What the donations imply, if the investigation finds [Carvalho] guilty, is that the decision of the deal was made on the basis of greed as opposed to quality of service he was subscribing to thousands of students [and teachers] in his district," sophomore Massimo Aguila said.
     School Board member Dr. Lubby Navarro hoped to collect a set of testimonies from parents and teachers to emphasize that no school board policies were violated. Navarro wanted to bring a proposal during the School Board's Oct. 21 meeting regarding policy and procedure in relation to accepting vendor donations, however, no new information has surfaced concerning the OIG's investigation. 
View Comments (2)
Your donation will support the student journalists of Coral Gables Senior High School. Your contribution will help us cover our annual website hosting costs.
About the Contributor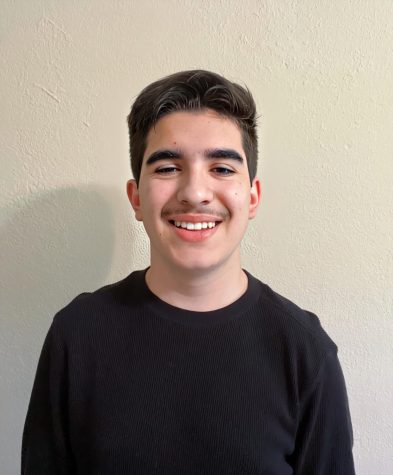 Rafael Sans, highlights newsmagazine contributor
Rafael Sans is a sophomore in the International Baccalaureate program at Coral Gables Senior High. This is his first year as a highlights staff member,...