Holding On to Summer Travels
As the summer air fades, four Cavaliers reflect on their well-earned travels around the world after a hefty academic year. Senior Allison Chang, junior Ella Black, sophomore Kaitlyn Duardo and freshman Arianna Boffill took the initiative to immerse themselves in different cultures around the globe.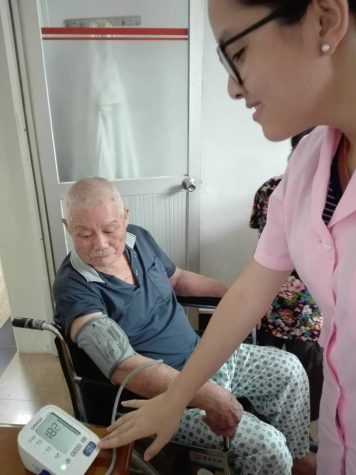 Chang took a trip to her hometown Hong Kong, China, to partake in a once in a lifetime medical internship at a hospital in the area. Despite having been to China multiple times as a tourist, she was looking forward to investing her time with patients and acquiring the necessary skills she may use in the future in her medical career. As part of her internship, she shadowed top-tier physicians and followed them around China in pursuit of low-income patients who would otherwise not have the means to receive hospital treatment. Through this amazing opportunity, she was allowed hands-on experience treating the patients' wounds! Aside from her the adventures that arose from her internship, she could not help but point out the cultural differences she had come to learn. "Many things like the internet (Google) are blocked so you're forced to spend time with the people around you, which is very different from Miami," senior Allison Chang said.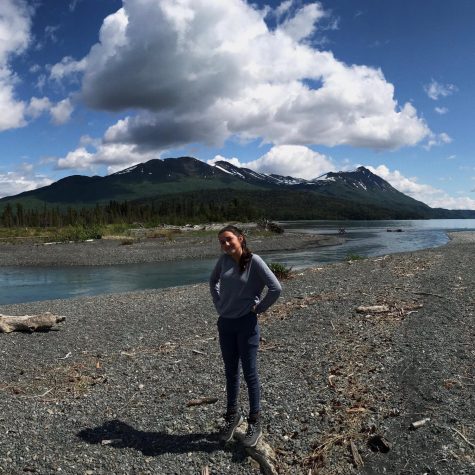 The next Cavalier, junior Ella Black, made the trip to the Kenai Peninsula in southern Alaska and spent time hiking with her family. She was taken aback by all the sights she had encountered, but the biggest shock of all came when she patiently waited for the sun to set at one in the morning to have it rise again only three hours later. "We had to set up blackout screens on the tent since it was sunny the entire time," junior Ella Black said. The cold weather was significantly worse than she had imagined and even more so when she camped out on a glacier for two nights. Black's time spent camping on the glacier was the most unique traveling experience she has ever had and she noted that she even caught sight of some polar bears! A week later, Black cheerfully returned home to warmer weather with countless new memories.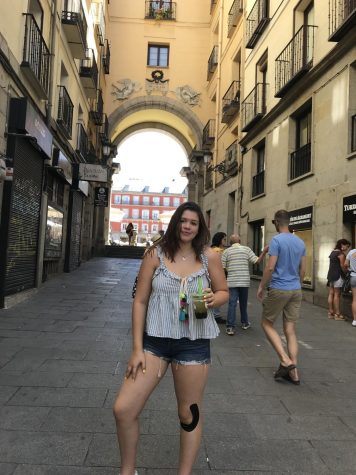 Duardo truly experienced the European lifestyle. She began her trip in Madrid, Spain, and then began to travel all over Europe. The most exquisite cuisine that she was left craving was the paella unique to Madrid. Her next stops were Barcelona, Toledo, Segovia and Valencia. Duardo was taken aback by the richness of the cities as she had realized she was no longer in Miami. "Everything is truly beautiful and everywhere you turn is a new stunning street," sophomore Kaitlyn Duardo said. She recognized how she had never seen such carefully detailed designs. Duardo says she will not forget the spectacular churches rich history and being amazed by their beauty. Duardo is determined to return soon and will be sure to get some paella to go this time around.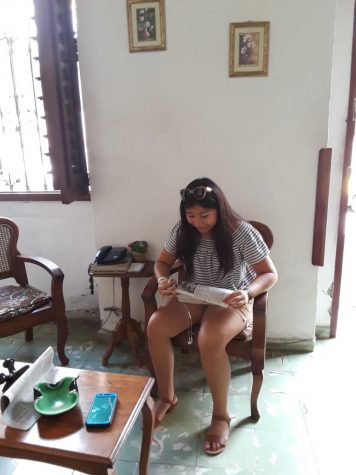 The last traveling Cavalier made the most of her trip to Cuba, enjoying a thrilling and educational vacation. She lounged by the soft sands and crystal blue oceans, taking in every bit of sun she could. Boffill managed to find the perfect spot to zip line with her family and stumbled upon an underwater cave. Along with all the excitement, Boffill and her family traveled through parts of Cuba in which her perspective on the country and her own life changed. "It really opened my eyes and made me realize that we should be more grateful for what we have and not take anything for granted," freshman Arianna Boffil said. Boffill is eager to share stories of her trip to her closest friends this upcoming academic year.
Much like the rest of their peers, these Cavaliers set aside their traveling bags as the school year approaches. However, the anticipation to embark on their next adventure lives quietly within them.
Leave a Comment
Your donation will support the student journalists of Coral Gables Senior High School. Your contribution will help us cover our annual website hosting costs.
About the Contributor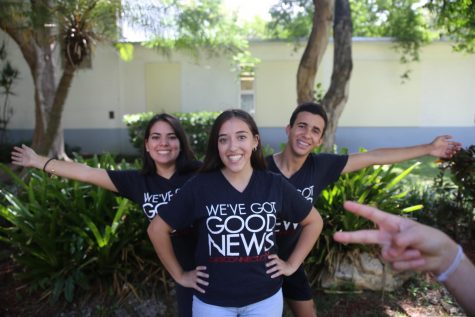 Adriana Castro, Staff Writer
Finally a senior in the International Baccalaureate (IB) program at Gables, Adriana "Adri" Castro is excited to embark on her new journey as a CavsConnect...