Tornado en La Habana
Un tornado devastante llego a cuba el domingo 27 de enero, donde casi 5000 personas fueron evacuadas de sus hogares. El tornado intenso due una sorpresa para todos los habitantes de Cuba, desatando vientos de hasta 300 kilometros por hora en cinco distritos de la Habana.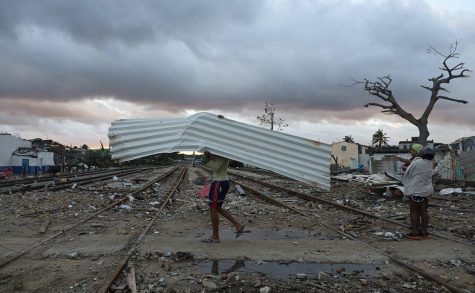 Segun los datos estatales, el gran tornado dejó cuatro muertos, 195 heridos y más de 1900 viviendas dañadas. Muchas de las personas lesionadas siguen recibiendo tratamiento en los hospitales Habaneros, varios en estado grave y delicado. Algunas de las viviendas estaban en estado excelente antes del tornado pero fueron destruidas a pedazos. En efecto, ha empeorado el estado delicado de la vivienda en la Habana.
Hasta tres dias despues de la destruccion, siguen las limpiezas de las calles, llenas de objetos arrastrados por el tornado incluyendo postes y carros. Diez de Octubre, una de las regiones mas pobladas en la ciudad, fue una de las areas mas afectadas por el tornado. La region se encuentra actualmente llena de cientos de soldados ayudando a los habitantes.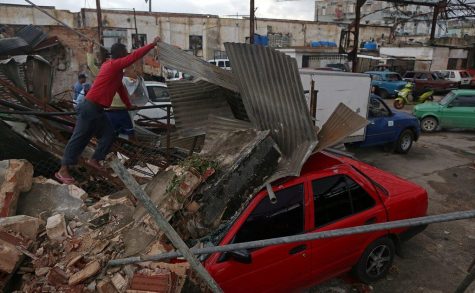 Permanecen mas de 136000 personas sin electricidad y mas de 20,000 sin agua por las roturas de tuberias conductoras. Aquellos que lo necesitaban, recibieron agua en camiones cisternas.
"Es muy triste ver todos los desastres que ha causado este tornado en Cuba. Muchas familias destruidas y muchas casas caidas al piso," dijo junior Nayrelia Ramos.
Miguel Diaz-Canel, el presidente de Cuba, proclama que nadie quedara desamparado. En las reuniones junto a su Consejo de Ministros a demandado accelerar las gestiones estatales para restorar las viviendas danadas.
Aunque algunos Cubanos apoyan la respuesta de Diaz-Canel, otros se enfuriecen ya que el govierno continuaron con el desfile en tributo a Jose Martí, a poca distancia del desastre, el dia despues del desastre. Esta decision se puede analizar como insensible.
"Personalmente, no soy cubana pero vengo de una nacionalidad latina. No puede imaginar el dolor que sentiria si un hogar de mi familia en Nicaragua fuera destruida. Lo siento mucho por las familias cubanas," dijo senior Emily Espinoza.
Bastantes instituciones, negocios  y eventos beneficos trabajan hacia la meta de recaudar fondos, ropa, comida y agua para los que fueron afectados por el desastre. Ademas, el gobierno dio orden para poner puestos de venta de comida y bebida a precios economicos para los vecinos necesitados.
About the Contributor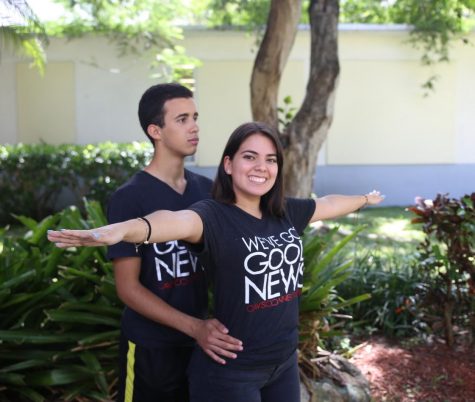 Guiliana Garces, Staff Writer
Guiliana "Gigi" Garces is a senior in the International Baccalaureate (IB) program at Coral Gables Senior High School. As a new member of the CavsConnect...