Final de la dinastía Castro en Cuba
Hang on for a minute...we're trying to find some more stories you might like.
Por primera vez desde la revolución cubana, un presidente que no tiene el apellido Castro ha tomado poder. Miguel Díaz-Canel juró como Presidente el jueves pasado. Castro ya tiene 86 años y seguirá siendo cabeza del partido comunista. Fidel Castro entregó el poder a su hermano Raúl en 2008 mientras que su salud deterioró y murió en el año 2016. Raúl Castro tiene que dimitir como Presidente de Cuba esta semana. Raul Castro ha acicalado a su Vicepresidente, 57 años de edad Miguel Díaz-Canel, para tomar su lugar. Sin embargo, Castro ha dicho que él tiene la intención de permanecer como jefe del partido comunista.
El miércoles, la Asamblea General de Cuba nomino a Diaz-Canel, un ingeniero y ex Ministro de educación, como el único candidato para tener éxito como Presidente. La nominación se votará miércoles y jueves formalmente. Diaz-Canel se espera que sea aprobado con unanimidad casi total.
"Es un cambio en la historia de Cuba, sin embargo no se verán muchos cambios en Cuba ya que las ideologías siguen siendo las mismas," senior Maria Gonzalez dijo.
Si así se diera, el nuevo Presidente va a heredar un país sumido en el cambio y sumida en problemas financieros. Observadores han cuestionado si Diaz-Canel podrá continuar las reformas sociales y económicas iniciadas durante el mandato de su predecesor, especialmente sin la influencia del nombre de Castro. Algunos han preguntado si puede incluso dar marcha atrás en algunas reformas.
"Definitivamente es un cambio para Cuba, ya que el apellido Castro ha liderado el país por muchos años y con esto se acaba una dinastía," senior Maria Caudales dijo.
Expertos cubanos han descrito Diaz-Canel como un "ideólogo de partido" y "pragmático" que no se espera que impulse un cambio político drástico. De hecho, dicen los observadores, ideología de Diaz-Canel parece que se ha endurecido en los últimos años. Recientemente habló en contra del histórico distensión entre Estados Unidos y Cuba alcanzada durante el mandato del Presidente Barack Obama, llamándolo "una forma diferente [de EEUU] para tratar de llegar a su objetivo final de destruir a la revolución."
El papel de Raúl todavía debe ser definido por el gobierno. Como jefe del partido, todavía tendrá supervisión sobre lo que sucede en Cuba y el Presidente y sus colegas del Consejo de estado son todas las personas con lazos cercanos al ex Presidente. Díaz Cancel surgió el partido a través de una serie de puestos provinciales y ha sido vice-presidente desde 2013. Nada indica que él tiene la intención de hacer ningún quiebre con el pasado, o si él puede incluso hacerlo si él lo desea.
About the Contributors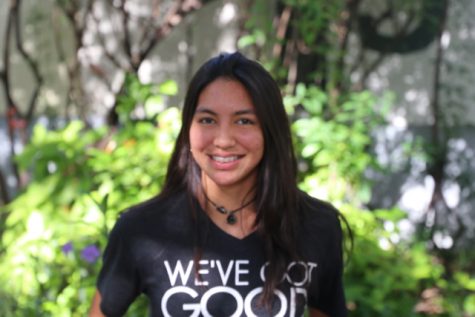 Paula Gonzalez, Staff Writer
Paula Gonzalez is a senior in the International Baccalaureate (IB) program at Coral Gables High School. Coming from Perú her sophomore year, she quickly...