Noche de Academias
El día 20 de Octubre se llevo a cabo la Noche de Academias en Gables con el propósito de darle la bienvenida a los futuros estudiantes y presentarles las diferentes academias, los programas magnet, varios clubs, deportes, y grupos artísticos que son ofrecidos en nuestra escuela.
La Sra. VanWyk (coordinadora del programa de Bachillerato Internacional) y la Sra. Anna Carranza (coordinadora del programa educativo de finanzas) realizaron una presentación para los padres de los futuros estudiantes de Gables que están interesados en ser miembros del Bachillerato Internacional o de la Academia Nacional de Finanzas. En su presentaciones, ambas informaron a los padres sobre los requisitos, beneficios, y lo que deben hacer los estudiantes para tener éxito durante sus cuatro años de secundaria.
En la cafetería que está ubicada en el edificio "Ralph Moore" de la escuela, varios alumnos estaban dándole la bienvenida a todos los asistentes y dispuestos a ayudar a los padres que deseaban llenar la aplicación de los programas magnet. Ahí, también se encontraba la academia de comunicaciones, la academia de leyes y servicio público, y la academia de informática. Los líderes de dichas academias de nuestra escuela estuvieron presentando y hablando  sobre el arduo trabajo que realizan año con año para el beneficio de los estudiantes.
En el primer piso del edificio nuevo, la Sra. Niurka Prado estuvo dando información sobre los cursos "Advanced Placement" y "Dual Enrollment" que les permiten a los estudiantes obtener crédito universitario mientras están en la escuela secundaria. La academia de diseño estaba en ese mismo lugar y varios alumnos que son parte de la academia estuvieron presentando las actividades manuales y creativas que han sido hechas por sus propias manos.
Por otro lado, la academia de artes y el grupo de JROTC estaban en frente del nuevo edificio haciendo pequeñas presentaciones para demostrarles a los asistentes que nuestra escuela está llena de talento.
"Hicimos una pequeña demostración de las actividades que hacemos y cuando terminamos varios padres expresaron que le había gustado mucho y que están interesados en que sus hijos hagan lo mismo. Eso nos hace sentir muy orgullosos y estamos ansiosos de saber que el próximo año más personas estarán haciendo esto que hicimos hoy," dijo la estudiante de once grado, Miladys Mate, miembro del equipo Raiders de JROTC.
Sin duda alguna, la Noche de Academias les dio la oportunidad a los padres de conocer la futura escuela que estarán asistiendo sus hijos.
About the Contributor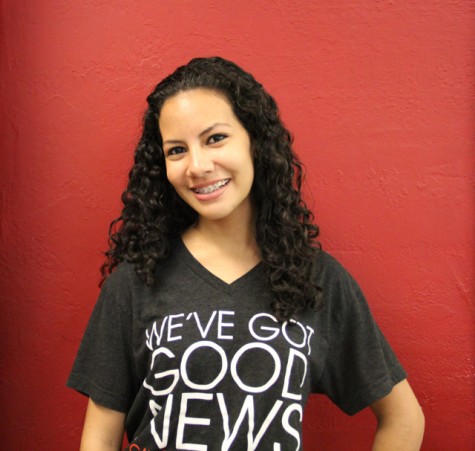 Jeniffer Infante, Spanish Editor
Jeniffer Infante is a senior in the Business, Management, and Information Technology Academy at Coral Gables Senior High School. She is a very perseverant,...