Un día memorable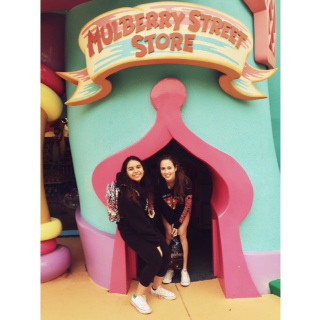 La Islas de las Aventuras, el parque de diversiones en Orlando, es un sitio donde la mayoría de nosotros hemos estado y probablemente guardamos cariñosas memorias en él. El viernes, 7 de Febrero, la clase de décimo grado tuvo la oportunidad de ir a la Islas de las Adventuras y crear nuevas memorias que seguramente recordaran para siempre.
Aunque la mayor parte de los alumnos que fueron a esta excursión ya habían visitado el parque más de una vez, había algo especial en este viaje en particular.
Empezando a las 4 de la mañana ese mismo día, se podían ver varios estudiantes planeando el día meticulosamente para aprovechar el parque al máximo porque normalmente hay largas filas que consumen la gran mayoría del tiempo. Para la gran sorpresa de todos, el parque estaba casi vacío lo cual fue extremadamente conveniente para recorrerlo entero, no una pero, varias veces.
La atracción más popular fue la montaña rusa "Hulk" la cual nunca falla en dar una descarga de adrenalina y tal vez un dolor de cabeza que ciertamente no es muy placentero. Esto no impidió a nadie de montarse varias veces seguidas en la montaña.
También, para fans de Harry Potter, la recreación del barrio de "Hogsmeade" es ciertamente algo emocionante.
"¡La parte de Harry Potter era idéntica a las películas! Me pareció muy interesante, pero de hecho, me quede atascada en la atracción de "Forbidden Journey" lo cual no fue muy divertido," dijo Olivia Treptow de décimo grado.
Para aquellos estudiantes que son "muggles" (Fanáticos de Harry Potter entenderán), Harry Potter fue una experiencia entretenida visualmente y tal vez un poco confusa. Aunque seas fanático de Harry Potter o no, la montaña rusa "Dueling Dragons" (en la sección de Harry Potter) la cual trata sobre la superioridad de la montaña roja a la azul o vise versa, fue algo muy emocionante.
Ciertamente no faltaron aquellas personas que quisieron recordar su infancia con las atracciones de Dr Seuss. En esta sección del parque todo parece ser un mundo irreal donde los famosos libros de Dr Seuss cobran vida. Para algunos, esta fue la mejor parte del parque, la cual incluía carruseles y peces voladores.
"El carrusel fue mi parte preferida porque me hace sentir pequeña de nuevo," dijo Gabriela Alzola de décimo grado.
Para algunos fue difícil resistir la tentación de mojarse aunque la temperatura estuviera en 55 grados. Atracciones como "See Saw Falls" y "Jurassic Park" fueron las favoritas para esos que no le tienen miedo a las alturas y no les importa mojarse.
Otros simplemente decidieron caminar por el parque y disfrutar el tiempo con amigos. El parque es igualmente divertido sin montarse en ninguna atracción ya que es realmente entretenido visualmente y hay detalles que simplemente solo se pueden ver con paciencia.
Por ejemplo, muchos no sabían de la existencia de la fuente parlante. Con suficiente tiempo, si alguien se para en frente de esta fuente, la fuente le habla a la persona, y ciertamente la fuente tiene un gran sentido del humor.
"Yo volvería solo por esa fuente, tenía una actitud bastante graciosa," dijo Hana Reyes de décimo grado .
Desde montañas rusas, historias de la infancia con Dr Seuss hasta fuentes parlantes, la excursión a la Islas de las Adventuras fue un éxito total,  incluyendo para aquellos que conocían la Islas de las Adventuras como la palma de sus manos. Este día fue una experiencia única.
About the Contributor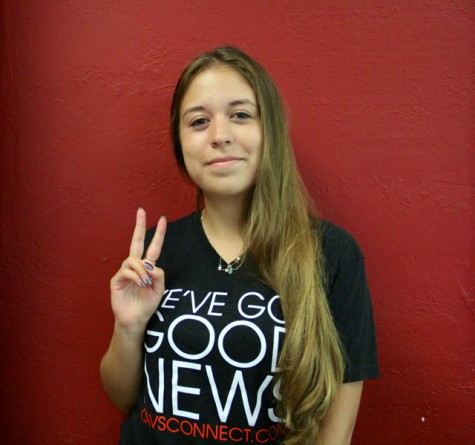 Daniela Quijano, Managing Editor
Daniela Quijano, or "Dani" as you may know her, is a junior who is proud to be a CavsConnect editor. Originally from Medellin, Colombia, she has lived...