El Chapo: Can He Make Another Escape?
On Jan. 8th, Mexican president Enrique Peña Nieto released a statement saying that they had recaptured the elusive Mexican drug-lord, Joaquin "El Chapo" Guzman after nearly a six month man hunt. Mexico is thrilled to have finally recaptured Guzman since they were embarrassed that he managed to escape, even after the country assured the United States that he would not be able to find a way out of their prison. Given his past experience, Guzman will successfully attempt to escape U.S. authorities now that he has been extradited to the U.S.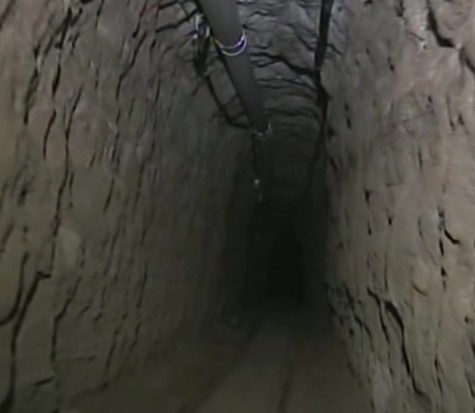 Guzman is no stranger to the law and is actually quite experienced in escaping maximum security prisons. Guzman prides himself on two successful escapes from maximum security prisons: the first in 2001, from a prison known as "Puente Grande" and the second in 2015, from Federal Social Readaptation Center No. 1. During his first escape Guzman bribed guards to open his cell and managed to flee in a laundry truck. The second time he escaped through a  tunnel that even had air conditioning and a make-shift motorcycle waiting for Guzman. Some people may be surprised to find out how Guzman was discovered since it was a foolish mistake on his part. Apparently, he wanted to make a documentary about his life and contacted several producers and actors like Sean Penn who he met up with while on the run.
"I think he will escape because he has proven that he is capable before in more severe situations and he is very intelligent," freshman Adrian Martinez said.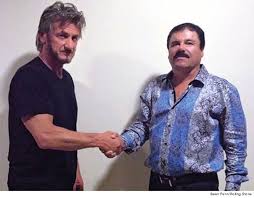 Now the question is whether or not he will be able to do it again. Obviously, it will be a lot harder for him. Not only because he will be in the U.S. but because he has already escaped from prison two times and the government will surely do anything to make sure that there won't be a third. It is unknown exactly where Guzman was sent to pay off his prison time in the U.S., but they will definitely have guards on him at all times and cameras watching his every move.
"El Chapo is not going to escape because he was [extradited] into the U.S. where he can't bribe people and he's under maximum security," junior Laritza Ramos said.
Guzman is responsible for up to 25% of all drugs smuggled into the U.S. and is currently the biggest drug-lord in Mexico. El Chapo is a clever guy that definitely has experience with escaping maximum security prisons. Now that he is in the U.S., escaping the prison will be hard, but not impossible. When you have as much money as him, virtually anything is possible. However, U.S. prisons are known to be a lot harder to break out of and the government will surely spare no expense in keeping the biggest drug-lord locked up. Hopefully the U.S. can succeed in keeping him locked but Guzman's incarceration will most likely have little affect on drug trafficking.