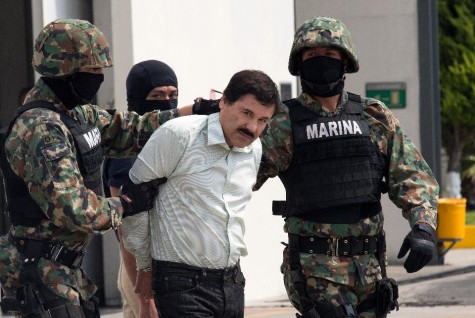 Nicolas Schmidt, Staff Writer

January 27, 2016
On Jan. 8th, Mexican president Enrique Peña Nieto released a statement saying that they had recaptured the elusive Mexican drug-lord, Joaquin "El Chapo" Guzman after nearly a six month man hunt. Mexico is thrilled to have finally recaptured Guzman since they were embarrassed that he managed to escape, even...
Samantha Valero, Staff Writer

November 6, 2014
Our Rating: A This fresh Mexican grill is truly one of a kind, proudly offering everything from salads to quesadillas, all the way to key lime pie and more! "Everything in our stores is made fresh daily, including all of our homemade salsas. Additionally, our menu offers a ton of variety (...