Recap: October 26 – November 1
Hang on for a minute...we're trying to find some more stories you might like.
International Affairs
"The latest on a powerful earthquake in Afghanistan felt across South Asia (all times local). 12:30 a.m. U.N. Secretary-General Ban Ki-moon says U.N. agencies are mobilizing and are ready to support government-led relief operations for earthquake victims in Afghanistan and Pakistan if asked. U.N. spokesman Stephane Dujarric said Monday that "reports are still coming in but it is clear that there has been loss of life and serious damage to infrastructure in both countries."
"Its report said 50g of processed meat a day – less than two slices of bacon – increased the chance of developing colorectal cancer by 18%. Meanwhile, it said red meats were "probably carcinogenic" but there was limited evidence. The WHO did stress that meat also had health benefits."
"The United Nations General Assembly on Tuesday condemned a U.S. trade embargo on Cuba for the 24th year in a resolution that Washington voted against despite warming ties and a push by President Barack Obama to remove the economic sanctions. The resolution was adopted by the 193-member General Assembly with 191 votes in favor. Israel joined its ally the United States in voting against. While such resolutions are non-binding, they can carry political weight."
"China ended one of the most ambitious demographic experiments in human history, abandoning the limit of one child for most families to foster the population growth required by the world's second-biggest economy. Introduced by Deng Xiaoping in 1979 to husband a then-impoverished nation's scarce resources, the baby limit now threatens to undermine growth: the working-age population shrank last year for the first time in two decades and the cohort of senior citizens is projected to grow rapidly."
Domestic Affairs
"The University of Mississippi has removed the state flag from campus, according to a university statement issued Monday. The move comes after student senators voted 33-15 with one abstention last week to ask the school administration to furl the banner, which includes the Confederate battle emblem in its upper left corner."
"The third GOP debate was a heavyweight match but with quick footwork and well-orchestrated jabs that were responded to with masterful cross-counters. The surprise? Trump wasn't the only one punching. Bush went after Rubio for missing Senate votes. Kasich said Trump's platform was "fantasy." In a recurring theme, Cruz attacked the media and the CNBC moderator. Carson, who's been rising in the polls, stayed above the fray."
"Republican Rep. Paul Ryan of Wisconsin cleared the first major hurdle to becoming House speaker, winning his party's closed-door nomination for the high-profile position on Wednesday afternoon. Ryan received 200 votes compared to Rep. Daniel Webster of Florida, who got 43 votes."
"The United States is set to deploy troops on the ground in Syria for the first time to advise and assist rebel forces combating ISIS, the White House said Friday. White House spokesman Josh Earnest said that the U.S. would be deploying "less than 50″ Special Operations forces, who will be sent to Kurdish-controlled territory in northern Syria."
Three people were killed in downtown Colorado Springs, Colorado, on Saturday morning before city police officers shot and killed a suspect, said the sheriff's office of El Paso County. CNN affiliate KRDO reported that a heavily armed man shot and killed a bicyclist and two women.
About the Contributors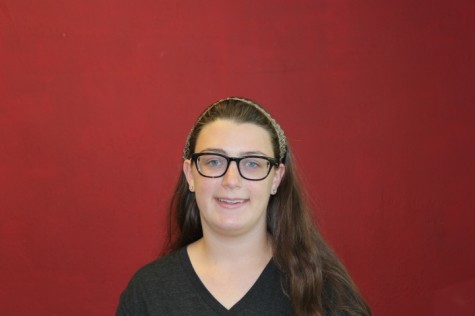 Sophie Feinberg, Editor
Sophie Feinberg is an IB senior excited to be a part of the hardworking team that is CavsConnect. Though soft spoken, she enjoys putting her words...