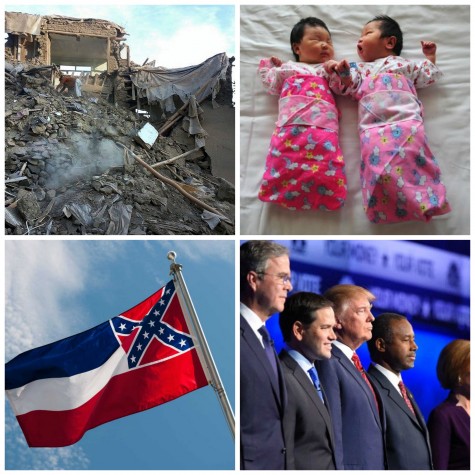 Sophie Feinberg, Editor

November 1, 2015
International Affairs The Latest: UN mobilizing to aid quake victims "The latest on a powerful earthquake in Afghanistan felt across South Asia (all times local). 12:30 a.m. U.N. Secretary-General Ban Ki-moon says U.N. agencies are mobilizing and are ready to support government-led relief operations f...
John Hiaasen, Staff Writer

September 25, 2015
The Grand Old Party (GOP) is at it again in another debate to see who will come out victorious. Some can say that this "debate" was more of, 'who can go the longest without going crazy' rather than actually discussing plans to better the nation. The Republican Primary debate occurred on Sept. 16 and...