Kobe Bryant: El Resultado de Perder Uno de los Mejores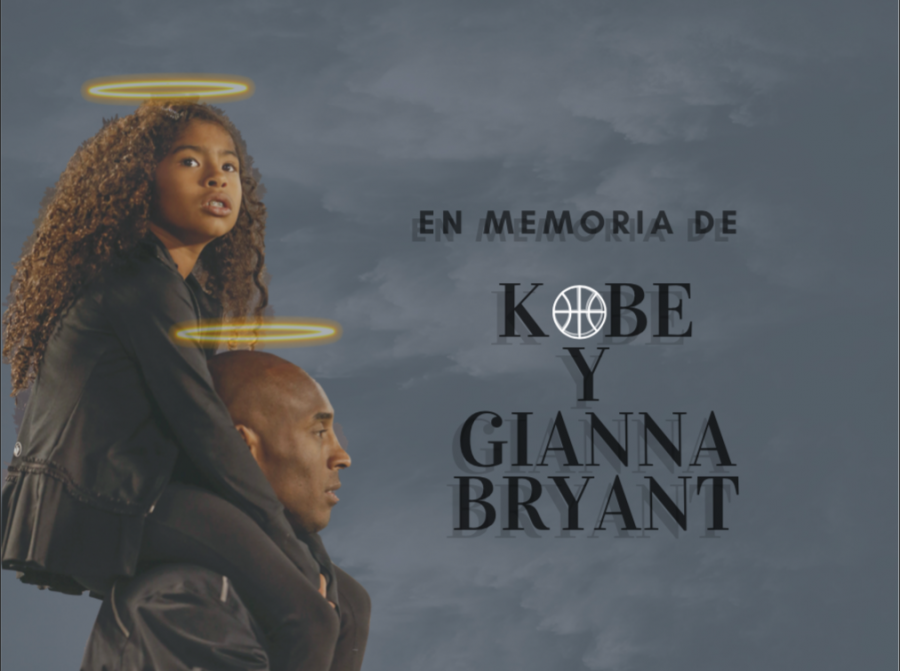 Al establecer su primer paso en la National Basketball Association (NBA) como el jugador de baloncesto más joven de la liga, Kobe Bryant dejó una herencia que nunca se perderá. No solo fue un jugador influyente, sino que también fue un padre, esposo, amigo y persona extraordinaria.
En la mañana del 26 de enero, un helicóptero que se dirigía a la Academia Mamba, la instalación de entrenamiento deportivo de Kobe, que transportaba a Kobe Bryant de 41 años, su hija Gianna Bryant de 13 años y siete otras personas, se estrelló y resultó en La muerte de todos a bordo. Más tarde se confirmó que el helicóptero se estrelló en las montañas de Santa Mónica, pero la causa del accidente aún es desconocida. Mientras los fanáticos de todo el mundo lo veían ser una bestia en sus partidos, Kobe fue uno de los trabajadores más duros cuando se trataba de lograr sus objetivos y alcanzar su máximo potencial.
Se convirtió en la inspiración que muchos buscaban al demostrar el respeto y la integridad que un verdadero atleta debería tener. El futuro que le esperaba a la joven Gianna era inimaginable. Tenia el mismo talento de su papa en los tribunales, nunca se daba por vencida con sus metas.Kobe nunca tardó en demostrar a los jóvenes lo que el trabajo duro y la dedicación pueden brindarle. Su muerte conmocionó a millones en todo el mundo y destrozó el corazón de sus fanáticos, amigos y familiares.
¨Fue un jugador y atleta increíble. Mostró respeto e integridad. Verlo ir así me entristeció. Como jugador de baloncesto, elegí el número 24 solo por lo mucho que lo admiraba, no solo como atleta sino como individuo. Descanse en paz Kobe, siempre permanecerás como uno de los mejores en la corte y en el mundo "estudiante de segundo año Isiah Middleton dijo.
Fue el modelo a seguir de innumerables niños, mujeres y hombres. Muchos lo admiraban por su determinación y habilidad. Además de su rutina interminable, Kobe Bryant fue padre de cuatro hijas y fue un gran defensor del baloncesto femenino. Después de retirarse de los Lakers en 2016, Bryant creó y entrenó al equipo de baloncesto de su hija y ganó un Oscar por su cortometraje sobre su pasión por el baloncesto.
¨He visto a Kobe convertirse en un atleta increíble desde el comienzo de su carrera. Aunque nunca lo conocí, era un hombre respetable que puso su trabajo más duro en todo lo que hizo. Fue un modelo a seguir para personas de todo el mundo y lo que ocurrió fue una tragedia horrible. Fue tan inesperado y triste. Doy todas mis condolencias a su familia y amigos ", dijo el entrenador Guevara.
Incluso fuera de los tribunales, Kobe era un individuo inspirador que lograba cualquier meta que se le venía a la mente. Era un atleta respetable, un líder ejemplar, un padre excepcional y una persona modesta con espíritu de guerrero. Su herencia vivirá y ¨The Black Mamba¨ será recordado por siempre como una leyenda en los tribunales y en las almas de las personas.
About the Contributor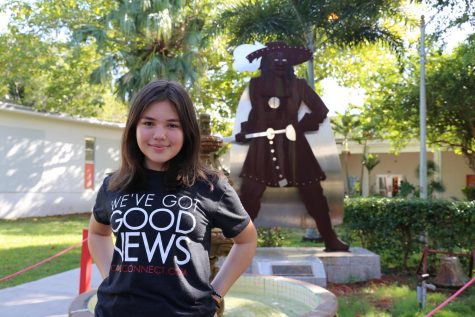 Maria Puyana, Staff Writer
Maria Puyana is an International Baccalaureate (IB) sophomore who is impassioned to begin her first year as a CavsConnect staff writer. Maria is a very...