¡Bienvenidos a Gables!
Hang on for a minute...we're trying to find some more stories you might like.
La escuela, Coral Gables Senior High esta en éxtasis por la introducción de los nuevos maestros al campus para el año escolar 2018-2019. Siempre es un placer poder darles la bienvenida a los nuevos miembros del personal. Como con cualquier nuevo profesor, los estudiantes están ansiosos por conocerlos y descubrir cuáles son los objetivos que tienen para el año escolar que les espera. Todos los profesores enseñan materias distintas. Con la llegada de los profesores, los estudiantes pueden tener la experiencia de aprender la materia en una manera distinta a la que conocen.
"
Estoy muy emocionada de empezar a trabajar aquí en Gables, los estudiantes son muy buenos e involucrados. Todos han sido muy acogedores y mis colegas me han ayudado muchísimo."
— Sra. Marrer Almagro
"
¡Quiero inspirar y ser inspirada!"
— Sra. Barrocas
"
Yo me gradué de Gables, así que ha sido como regresar a casa. Empecé trabajando con el equipo de Gablettes al principio del verano y son maravillosas. Quiero que mejoren y crezcan como familia y que vuelvan a ser campeones nacionales. También estoy emocionada de empezar a bailar con mis clases de baile."
— Sra. Diaz
"
Estoy entusiasmada de ser parte de la familia de Gables y al momento todos me han hecho sentir bienvenida. Espero con mucho gusto poder aprender y crecer como maestra."
— Sra. Garcia
"
Yo vengo de la escuela Coral Reef y estoy muy contenta de poder enseñar la clase de español IB Bilingüe, una clase no ofrecida en otras escuelas. Me encanta que mientras los estudiantes están aprendiendo, yo aprendo con ellos. Mi meta del año es que todos obtengan un 7 en el examen."
— Sra. Huan
"
Estoy encantada de ver como me desarrollaré como maestra. Mi meta del año es emitir positividad y tener una mejor actitud y perspectiva con respecto a todo de la vida."
— Sra. Jimenez
"
He estado placenteramente sorprendida por la energía y entusiasmo de los estudiantes, han hecho esto una buena experiencia. Una de mis metas para el año es poder preparar a todos de mis estudiantes AP para que salgan bien en el examen."
— Sra. Ramirez
"
Antes, fui entrenadora atlética por cuatro años; es muy diferente trabajar con estudiantes en vez de atletas. Estoy esperando cosas grandiosas de mis estudiantes y sé que este año va a ser maravilloso."
— Sra. Singleton
"
Estoy encantado de unirme a la familia de Gables como profesor de química. Las ciencias siempre han sido una pasión mía, y compartir esa pasión con mis estudiantes será muy gratificante. "
— Sr. Sticca
"
Yo quise venir a Gables por la oportunidad de ser parte del programa IB. Mis metas son convertirme en experta del programa para poder ayudar a los estudiantes triunfar. Los niños son asombrosos y me esta encantando la experiencia."
— Sra. Valencia
La pasión de los profesores para el trabajo que hacen se puede sentir, y sin una duda, van a ser una adición maravillosa a la familia de Gables. A medida que el año escolar desarrolla, estamos mirando hacia adelante para presenciar la positividad y el enseñamiento que van a transferir a los estudiantes. Un sincero agradecimiento a todos los profesores que nos están acompañando en el personal de la escuela. ¡Les deseamos suerte en sus esfuerzos y esperamos que tengan un año feliz!

About the Contributors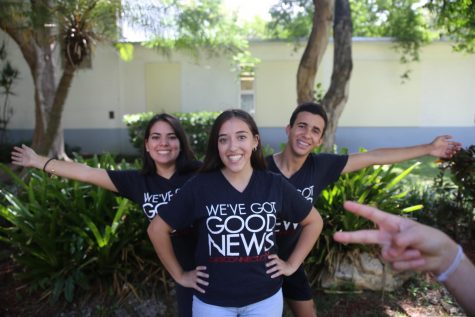 Adriana Castro, Staff Writer
Finally a senior in the International Baccalaureate (IB) program at Gables, Adriana "Adri" Castro is excited to embark on her new journey as a CavsConnect...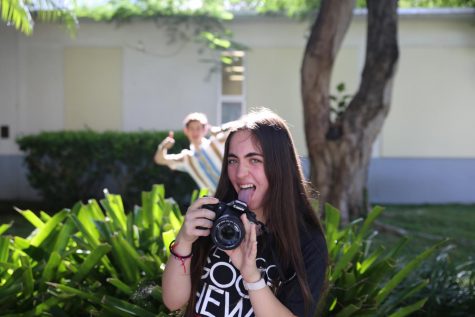 Emily Kay, Photographer
Emily Kay is a current junior in the International Baccalaureate Academy (IB) at Coral Gables Senior High School. She is ecstatic to have become a part...