El Regreso De Marvel: Pantera Negra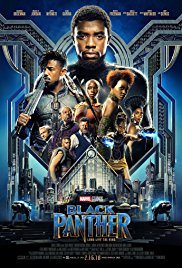 Hang on for a minute...we're trying to find some more stories you might like.
Fecha de Lanzamiento: 16 de Febrero de el 2018.
Director: Ryan Coogler.
Estrellas: Chadwick Boseman [Black Panther], Michael B. Jordan [Erick Killmonger], Lupita Nyong'o [Nakia], Danay Gurira [Okoye] , Martin Freeman [Everett K. Ross ], Daniel Kaluuya [W'kabi], Letitia Wright [Shuri], Winston Duke [M'Baku].
Grado MPAA: PG-13
Our Rating: A+
Marvel es una compañia de producción televisiva que ha mantenido durantes años de forma activa a muchos televidentes alrededor de todo el globo terráqueo. En este caso Marvel no se queda corto al lanzar una pélicula con un nuevo concepto, muy diverente a las películas anteriores, porque en este caso no hay super héroes, sino super sres humanos. Así es como Marvel brindo a las pantallas una pélicula nueva, refrescante y de excelente calidad y efectos visuales; Pantera Negra
La pélicula se centra en el país de Wakanda, un país que aparenta ser de el tercer mundo, un país subdesarrollado, pero no lo es, resulta ser que el país tiene acceso a una tecnología aún no descubierta por los países de el primer mundo: Vibranium. Con esta tecnología ellos son capaces de desatar una guerra y liberar a todos los países subdesarrollados de subáfrica, pero aún así ellos deciden mantenerlo en secreto para asegurar la vida de los ciudadanos de Wakanda.
"La película fue excelente y los efectos especiales alucinantes, es bien recomendable para todos," dijo senior Erick Jimenez
Cómo surge el Pantera Negra? El Pantera Negra es un guerrero que adquiere habilidades sobrenaturales tomando una hierba que funciona como un suero metálico y fluye por las venas de el Guerrero haciendolo ser más fuerte, rápido y resistente.
La actuación de la película fue asombrosa, aunque con muchas estrellas revelación la actuación desplegada fue increíble. Los diálogos se entienden a la perfección y en las partes en que los actroes hablan en la lengua oficial de Wakanda, los subtítulos son muy claros y visibles para el televidente.
"La batalla final de Wakanda, lágrimas de sangre y de hierro, eso es todo lo que puedo decir," dijo senior Pedro Torres.
Si vamos hablar sobre efectos especiales y vestuarios, sin duda alguna esta es una película que da mucho de que hablar. Desde el ambiente en el que se realizaban las escenas hasta los combates todo tenía un alto grado de gráfico y calidad, lo que te hacía querer concentrarte aún más en la película. Los vestuarios fueron alucinantes, seguían los patrones de vestimentas africanos pero con un giro moderno, que te llamaba más la atención.
Aunque la película continua en la taquilla de los cines y con un alto número de compra de boletos y excelentes comentarios la película no pudo obtener ningún premio en los Oscar 2018 debido a su poco tiempo de producción. Aún así los ciudadanos de Wakanda se apoderaron de la Alfombra y de los Premios Oscar en general debido a su porte y revelación.
Sin duda alguna Marvel hizo un excelente trabajo en la producción de esta película, que seguirá batiendo muchos records más en la taquilla. Así es Wakanda y el Pantera Negra quedará plasmado por siempre en la mente de los televidentes. Está película es altamente recomendable para ir a ver al cine porque cumple con todos los requicitos: excelente producción, actuación, vestuarios, diálogos y efectos visuales.

About the Writer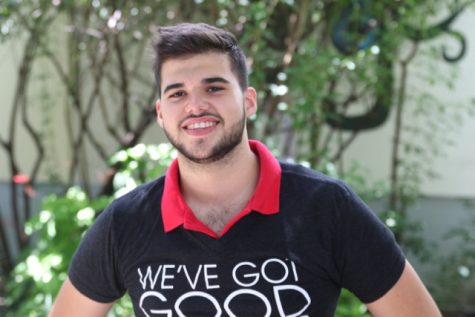 Orestes Garcia, Staff Writer
Orestes Garcia is a rising senior in the Health, Public Service and Law Academy at Coral Gables Senior High. Orestes is a humble and cooperative guy, who...