La criptomoneda "Petro," solución o más problemas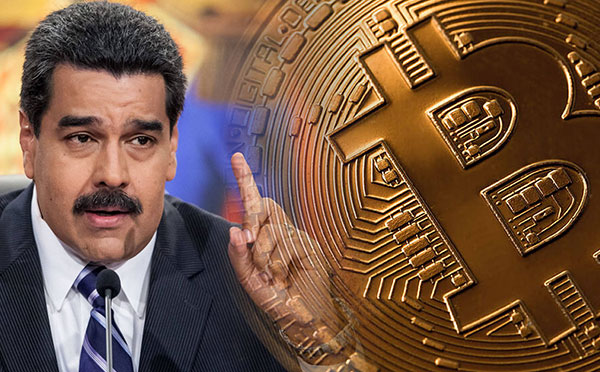 "Petro" así es el nombre de la esperanza o la destrucción de los venezolanos, otra nueva idea de Maduro que esperemos por el bienestar de Venezuela que sea buena. Dicha criptomoneda , es una moneda cibernética, estará respaldada por los recursos petroleros venezolanos.
Las casas virtuales de cambio, las cuales están actualmente en período de prueba en Venezuela, seran las encargadas de lanzar cien millones de esta nueva moneda." Petro"…"tendrá el mismo valor igual a el precio de el barril petrolero de la cesta venezolana" dijo el Presidente de la Republica Bolivariana de Venezuela, Nicolás Maduro.
"
Esperemos que la nueva criptomoneda sea la solución para todo lo que esta sucediendo en Venezuela. Esperemos que las palabras de Maduro sean más que solo palabras. "
— Melanie Zelaya
Desde su lanzamiento el gobernante afirmó que la criptomoneda le permitiría avanzar a los venezolanos y a el gobierno a nuevas formas de financiamiento, ante las sansiones impuestas por el gobierno estadounidense hacia Venezuela.
A su vez el Gobierno de los Estados Unidos denegó la posibilidad de financiar deuda con el gobierno Venezolano emitida por la empresa petrolera PDVSA y el mandatario Nicolás Maduro a sus cuidadanos y empresarios.
No todos están de acuerdo con la Criptomoneda, muchos opinan que esta moneda solo va a incrementar las deudas venezolanas y en vez de mejorar la situació económica de el país la empeoraría ya que se verí inmerso completamente en deudas. Otros piensan que esta moneda fue creada para dar esperanza a las acciones activas después de el desastre de la Compañía Petrolera PDVSA.
El presidente Maduro también asegura la creación de un campo de oro para apoyar así a la moneda cibernética y que así con el tiempo se creará también uno de diamantes solamente.
"Por cada Petro un barril de petróleo y viceversa" dijo el Presidente de la República Bolivariana de Venezuela Nicolás Maduro.
"Todo esto parece muy bien y sería un logro y una esperanza para todos los venenzolanos, pero hasta que los hechos no se demuestren no podemos decidir un lado en la moneda, como ideología parece bien pero hasta no ver su forma de desarollo no se puede definir, nada es seguro" dijo junior Oscar García.
Sin embargo otros analistas parecen estar muy de acuerdo con la criptomoneda además aseguran que las distorciones económicas venezolana con declaraciones de default por realizar pagos de deudas fuera de el marco de tiempo establecido, la hiperinflación y el alto gato público aseguran en el exito de la criptomoneda.
Lo que si queda claro de este polémico tema es de que hasta que no se vea la moneda puesta en marcha y así como ver su desarrollo no podemos asegurar su efectividad, lo que ojalá y sea la esperanza que tanto añoran los venezolanos.
About the Contributor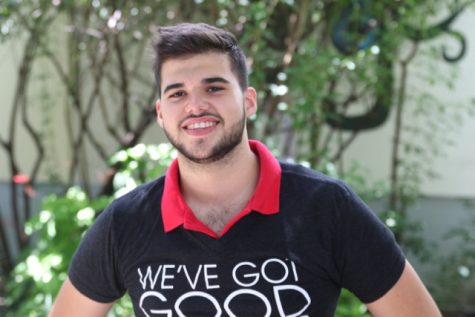 Orestes Garcia, Staff Writer
Orestes Garcia is a rising senior in the Health, Public Service and Law Academy at Coral Gables Senior High. Orestes is a humble and cooperative guy, who...