Trump descontrola el control
Hang on for a minute...we're trying to find some more stories you might like.
Si pensabas que Trump había hecho ya muchos cambios, pues estabas equivocado. El gobierno de Donald Trump ha anulado una disposición que obligaba a los empleadores a incluir métodos anticonceptivos en el plan de salud para los empleados. A través de esta regulación el presidente busca dar otro paso para socavar la ley federal de salud promulgada por el expresidente Obama. Esto privaría a muchas mujeres de acceso gratuito a anticonceptivos lo cual podría afectar su economía.
Esta propuesta tiene como uno de sus objetivos desmontar el legado de Obama, ya que el control de natalidad fue incluido por Obama en la reforma sanitaria en su primer mandado. Trump obtuvo el respaldo de instituciones religiosas y morales con el propósito de proteger convicciones morales de ciertas entidades. Sin embargo, esta regulación no ha tenido el mismo efecto en el resto de centros laborales en Estados Unidos. La razón de esta regulación según Trump es que las empresas religiosas y morales tienen el derecho fundamental de practicar su fe con libertad.
"No me parece una decisión muy adecuada ya que muchas mujeres se van a ver afectadas y esto no tiene muchos beneficios," senior Abigail Flores dijo.
Sin embargo, esto ha creado reacciones de indignación ya que esto va a afectar a millones de mujeres. Incluso, muchas organizaciones han expresado su desacuerdo tales como asociaciones de defensa de los derechos de la mujer y defensores de planificación familiar. Muchas personas incluyendo obstetras, ginecólogos y ciudadanos comunes salieron de inmediato a manifestar su molestia.
"Los beneficios de los cuals Trump habla no me parecen del todo claros y no veo como esto sería un cambio positivo," senior Maria Gonzalez dijo.
La decisión que Trump ha tomado va a afectar a muchas mujeres. Económicamente esto va a ser algo que causará un problema ya que ahora muchas mujeres tendran que destinar un presupuesto para anticonceptivos algo que ya tenían cubierto. En mi opinión, este acto traerá mas desventajas que beneficios en general. Está decisión no ha sido muy bien pensada para el beneficio de la población.
[powr-poll id=1c129c9e_1509194708122]
About the Contributors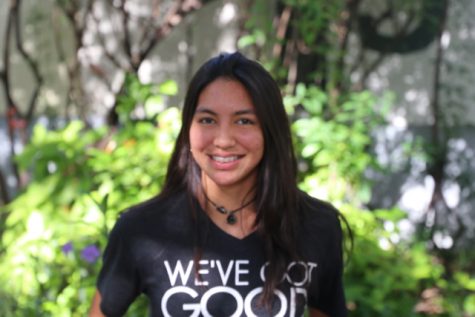 Paula Gonzalez, Staff Writer
Paula Gonzalez is a senior in the International Baccalaureate (IB) program at Coral Gables High School. Coming from Perú her sophomore year, she quickly...