¿Será El Fin del Pacto Nuclear con Irán?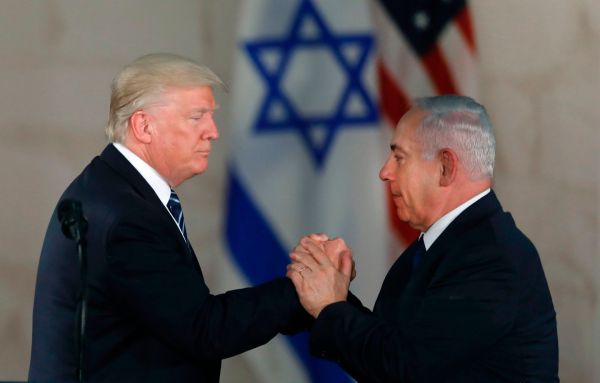 Recientemente, Estados Unidos se ha visto presionado para revisar el pacto nuclear iraní. Este hecho no solo ha creado preocupación en los ciudadanos, sino también ha generado desacuerdos entre los miembros del congreso. Benjamín Netanyahu, el primer ministro de Israel, llegó a Nueva York con el propósito de convencer al presidente Donald Trump en ponerle un fin al pacto nuclear con Irán. Si se acepta su propuesta, esto pondría en riesgo el esfuerzo diplomático desarrollado a mediados del 2015.
Retirarse de un pacto como este podría tener un gran costo para Estados Unidos. Más aun, esto pone la decisión en manos del presidente Trump y las posibilidades a que la precaria relación que se tiene con Irán se desvanezca. Trump ha continuado con la belicosidad verbal con la que se refiere a Irán, lo cual no es buena señal.  El presidente percibe a los ayatolas como una fuente de constante generación de terror que se relaciona con actos de terrorismo. Razones por las cuales ha acusado a Irán en multiples ocasiones. No obstante, esto no ha intervenido con el acuerdo nuclear en los últimos tres años y este se ha mantenido intacto e incluso se ha prolongado.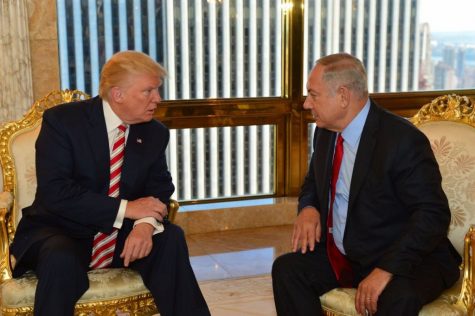 "De cierta manera me causa preocupación saber que un pacto como este se podría romper. No estoy segura de lo que vaya a pasar si eso ocurre pero me preocupa el hecho de que Irán ya haya decido que eso tendrá un alto costo para los ciudadanos. Las palabras del presidente Iraní se pueden interpretar de muchas maneras," senior Katrina Darby dijo.
Sin embargo, una profunda división se ha generado en el gobierno. El Departamento de Estado está a favor del pacto y advierte sobre los peligros que romperlo implicaría. En el otro lado se encuentra Trump, quien no está del todo convencido y lo califica como "el peor acuerdo del mundo." Incluso durante su campaña prometió que iba a terminar con este acuerdo en la primera oportunidad que encuentre. El presidente ha adelantado que para octubre tomará una decisión.
El vicepresidente de Irán, Ali Akbar Salehi, declaró que la Casa Blanca ha tenido una actitud completamente opuesta a lo establecido en el pacto. Salehi explica que se sentía un ambiente hostil y se percibía medidas contrarias al pacto. Tras esto, el presidente iraní, Hasan Rohani, no se quedó con los brazos cruzados. En una entrevista con CNN, salió en defensa del pacto y estableció que "salir de un acuerdo así tendría un alto coste para Estados Unidos y no creo que los americanos quieran pagarlo por algo que será inútil para ellos y que sólo traerá desconfianza hacia el país."
"No estoy segura si la decisión que Trump decida tomar va a ser la correcta, debido a que sus actitudes no han cambiado respecto a la manera como se refiere a Irán. Esto da a pensar que el presidente una vez mas se dejará influenciar por sus propias opiniones al tomar su decisión," senior Maria Gonzalez dijo.
Por el momento nos encontramos en espera a una respuesta del actual presidente Donald Trump. Al igual también, muchos americanos están ansiosos por enterarse acerca de la decisión que Trump decida tomar. Todos esperamos que su decisión sea sabia y acorde con la lógica, que no se deje llevar por instintos y ponga en riesgo la estabilidad del país.
About the Contributor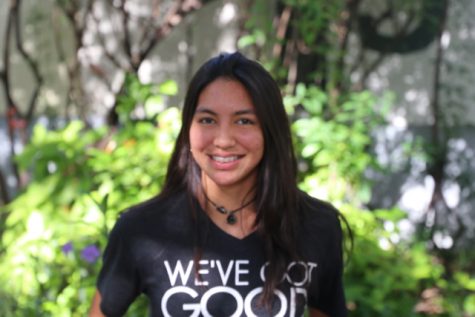 Paula Gonzalez, Staff Writer
Paula Gonzalez is a senior in the International Baccalaureate (IB) program at Coral Gables High School. Coming from Perú her sophomore year, she quickly...