El ex-presidente cubano, Fidel Castro, ha muerto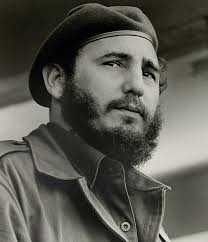 Fidel Castro Ruz falleció el viernes 25 de noviembre del 2016 a las 10:29 p.m. según lo anuncio su hermano en una alocución oficial, el 26 de Noviembre a las 12 a.m. Con 90 años, Fidel presentaba varias complicaciones de salud por las cuales tuvo que dejar la Presidencia en el 2008, tras gobernar la isla cubana con una mano de hierro por casi 50 años. Producto de su salud, Fidel transfirió por decisión personal todos sus poderes, a su hermano cinco años menor, Raul. Esta transferencia de poder se realizo el 24 de febrero del 2008.
Raul Castro antes de asumir la Presidencia, se desempeñaba como Ministro de las Fuerzas Armadas, quien mantiene poder absoluto en el ejercito cubano, ademas de ejercer cargos políticos como Diputado de la Asamblea Nacional del Poder Popular desde 1976. Profesionalmente estudio derecho, hizo el doctorado en Derecho Civil y se licencio en derecho Diplomático.
En el comunicado oficial, Raul expreso que en cumplimiento de la voluntad de Fidel, sus restos serán cremados y sus cenizas recorrerán el país durante 4 días hasta llegar a Santiago de Cuba, donde el 4 de diciembre se llevara a cabo el funeral. También, el gobierno cubano ha anunciado que se guardara Duelo Nacional durante  nueve días, durante los cuales se cancelaran todas las actividades y espectáculos festivos y culturales, ondeara la bandera cubana a media asta en todos los establecimientos oficiales.
En los años finales, Fidel fue poco visible. Siendo su ultima aparición publica, en el mes de Abril, del 2016, durante el Congreso del Partido Comunista, el cual se convoco poco meses después del histórico viaje del Presidente Obama a la Habana. En ese congreso, Fidel realizo un discurso corto y tembloroso en donde se esforzó para pronunciar sus palabras, manteniendo una posición intransigente con los Estados Unidos, a pesar de la pésima situación económica que vive su país. Una de sus ultimas imágenes, fue en su casa, durante la visita del Presidente de Vietnam Tran Dai Quang, donde hizo referencia a los lazos de Amistad y colaboración entre sus países.
En sus últimos comentarios públicos, hizo referencia a su muerte, al parecer la sentía próxima, pero raramente lo había tratado públicamente, El supo dominar políticamente a un pueblo por mas de cinco décadas, ocultando el tema con eufemismo como inevitabilidad biológica, ya alcanzando el mito de lo inmortal para muchos.
Ha muerto una persona, considerado por algunos como un héroe por otros un tirano, pudiendo constituir para muchos una esperanza al cambio, a la democracia, a la libertad de expresión y al desarrollo económico de ese país que tanto lo necesita. Deseando así sea, para el bien de todos los cubanos, tanto los del exilio como los que viven dentro de la isla, que anhelan ver en Cuba una vida de libertad y esperanza para todos.
"Yo no me alegro porque se halla muerto Fidel Castro porque es un ser humano pero si apoyo a miles de personas celebrando por la libertad del pueblo cubano", dijo el estudiante de duodecimo grado, Daniel Sarduy.
About the Contributor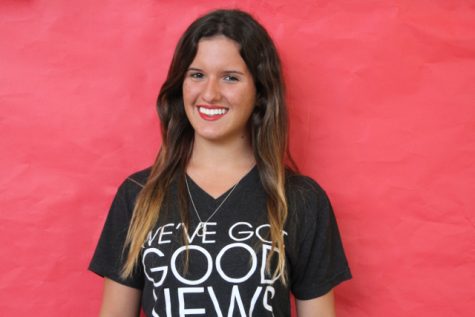 Claudia Gandara, Staff Writer
Claudia Gandara is a senior in the Business Management and Information Technology Academy. Since her transfer a year ago to Coral Gables Sr. High School,...