El primer gran debate presidencial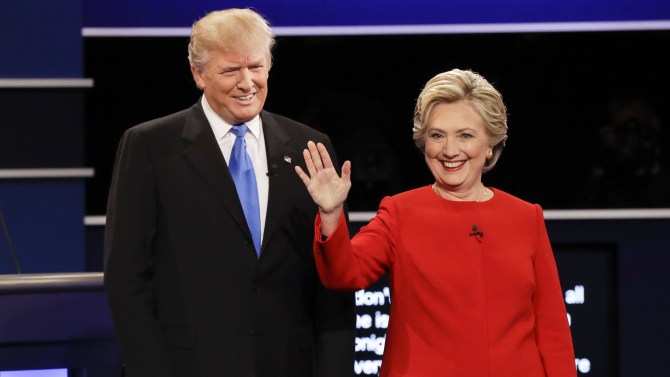 El pasado 26 de septiembre del presente año, se llevo a cabo el primer debate por la presidencia de los Estados Unidos de América. Los candidatos Donald Trump y Hillary Clinton, representando a los partidos Republicano y Demócrata respectivamente, debatieron y/o defendieron sus puntos de vista acerca de los problemas más sobresalientes en el país. Se discutieron temas políticos internacionales, económicos, se debatió sobre problemas en la sociedad estadounidense hoy en día, tocando a fondo las principales causas y reforzando sus planes para disminuir o erradicar dichos problemas una vez sean elegidos presidente(a) de la nación.
Donald Trump, famoso por su carrera como hombre de negocios y sus grandes inversiones en bienes raíces, demostró tener gran conocimiento de economía y sostuvo un sólido plan que tenía como objetivo principal no solo elevar al país económicamente, sino crear trabajos para las clases media y baja del país. A pesar de sus grandes planes con respecto a la economía del país, el señor Trump no demostró un amplio conocimiento de política y su forma de expresarse dejo mucho que decir sobre sus modales, comportándose como un "niño chiquito" al interrumpir a la candidata Hillary Clinton en repetidos y numerosos momentos durante el debate.
Por otro lado, la señora Clinton dio a relucir su amplio dominio sobre los temas políticos y sociales en el país e internacionales, al mismo tiempo que dio a conocer sus planes para reparar las grietas existentes en la sociedad americana de hoy en día. Demostrando superioridad y elegancia, Hillary Clinton propuso planes concretos y sólidos que llevarían al país a mejorar sus relaciones políticas internacionales, además de reforzar los lazos con los países aliados. Sin embargo, en términos económicos, los planes propuestos por la Sra. Clinton no fueron suficientemente lucidos, dándole la ventaja a su oponente republicano en dicho ámbito.
"La señora Hillary Clinton demostró tener todo lo que se necesita para ser presidente de un país tan importante a nivel mundial, como lo es Estados Unidos. Una persona con sus ideas y actitud es lo que necesita este país en estos momentos", dijo el estudiante de duodecimo grado, Yosnel Alfonso.
El primer "gran debate" entre los finalistas para la presidencia de los Estados Unidos de América, concluyo en una gran victoria para el partido demócrata, encabezado por la ex-secretaria de estado, Hillary Clinton, quien demostró superioridad derrotando a su oponente con una diferencia de 62% contra un 27% obtenido por Donald Trump, en esta la primera ronda en la carrera por la presidencia.
About the Contributor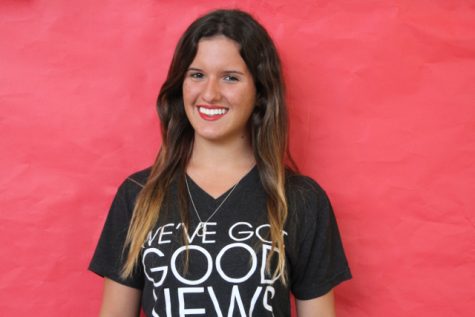 Claudia Gandara, Staff Writer
Claudia Gandara is a senior in the Business Management and Information Technology Academy. Since her transfer a year ago to Coral Gables Sr. High School,...