This or That With Miami's Gems
Whether you're a tourist or an average citizen, Miami is one of the most well known places for its various sources of entertainment, ranging from sunny beaches that make you feel like you are living in an endless summer vacation to places to enjoy your weekend with friends. If you are looking for a less crowded and more local-oriented approach, here are some alternatives to mainstream locations scattered throughout Miami.
---
AMC Sunset Place 24 vs Le Jeune Cinéma 6
Concerning movie theaters, a plethora of options come to mind. A multitude of movie theaters can be found all throughout Miami but one of the most popular spots is the AMC Sunset Place 24. Although this is not necessarily a bad option, the theater is considerably overrated and often overpriced. If what you search for is a more low-key and comfortable place to enjoy your movies, look no further than the Le Jeune Cinema 6. This cinema is local gem and is perfect for a family movie night or an outing with friends.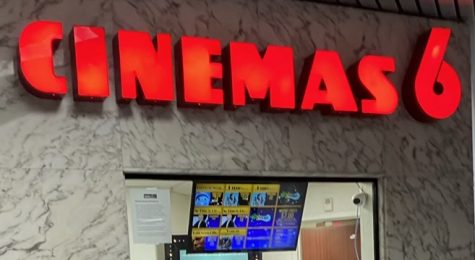 The prices offered really do give you a bang for your buck with its deals; they offer discounts Friday – Sunday if you arrive there before 3 p.m. and Monday – Thursday before 6 p.m., compared to its competitors which charge upwards of up to five dollars more. Although the movie theatre is smaller than the others, it still shows all the trendiest new films for your viewing pleasure.
Urban Outfitters vs Gables Records N Comics
Urban Outfitters is a renowned retail store that sells the current trends from different clothing pieces to accessories. Besides their fair share of clothing, they also sell a variety of vinyl records. As much as they're known for their popularity and ability to stay stylish, Urban is also known for overpricing their items and being an overall problematic brand, from stealing smaller companies ideas to profiting off of appropriating other cultures. If you are interested in a better selection of records, a much better alternative to this store is Gables Records N Comics. This is a local small business located on the famous Miracle Mile in Coral Gables. This charming store offers a collection of things from little trinkets to band t-shirts and a wide range of music, like cassette tapes, CD's and Vinyls. Not only would you be helping support a small business but you can also find more unique items that could serve as a cool conversation piece later.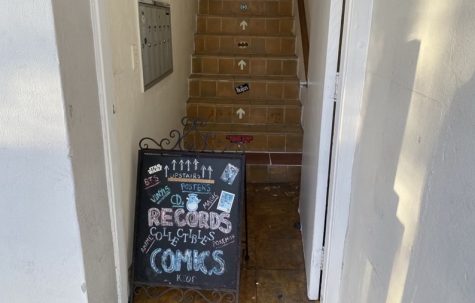 "Gables Records n Comics provides a small sanctuary from the outside world on Miracle Mile. This shop appeals to so many different sub-pop cultures with the items they carry. Things from 50s musicals, 80s rock, and modern tv shows and anime call the shop their home until a person purchases them. There's always something someone will be able to find," sophomore Moon Anderson said.
South Beach vs Bill Baggs Cape Florida State Park
"Bill Baggs Cape Florida State Park is the beach I recommend to everyone. It is the one I've gone to since I was a kid and I couldn't imagine a better place to get sun and relax," sophomore Mauricio Quesada said.
When people visit Miami, they often come for the sunshine and beaches. Constantly mentioned in Miami media coverage, the most notable beach is South Beach. Due to it being one of the biggest tourist attractions, the beach is always filled with people ready to party and have a good time. If you seek a more mellow beach to vacation in or simply just go for some weekend fun, consider visiting Bill Baggs Cape Florida State Park. Not only is this beach less crowded, it has a beautiful light house that allows visitors to climb up and out to see the jaw-dropping scenery of the ocean and nature surrounding it.
---
If you look hard enough, hidden gems like these are everywhere you look. These places can be a refreshing take on the already well praised average hang out spots. Little things like supporting small businesses instead of big problematic corporations can really make a difference.