2010's Decade Rewind: Top Ten Trends
Throughout the past decade, there have been a plethora of fads, from fashion to dances to social media. People of all age groups have come together and participated in trends that have made people all around the world laugh, especially with the growth of internet use. As this decade comes to an end, we say farewell to all the good memories that were made partaking in these trends. 
2010: Silly Bandz
Silly Bandz came in many different colors and shapes, and can often be referred to as the peak of fashion. The purpose of these bands were supposed to be encouraging less disposal of rubber by making rubber bands a fashion statement. They were cute shapes and came in different colors, and because of this people wore many of them on their wrists to look "cool," and if you had the most, it made you the coolest of all. They later lost popularity when schools started banning them due to kids being distracted by them during class.
2011: Planking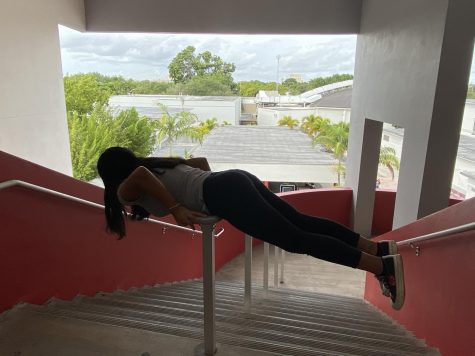 This trend consisted of people being in a plank position, snapping a picture and posting it on the internet. Planking signified the beginning of social media trends and how they caused people to do crazy things for others online. The diffusion of this trend led the way for many other trends. Celebrities and social media influencers started planking in crazy places, and everyone followed their lead. At one point, the competitiveness that was sparked online led to it becoming dangerous. People would plank in places they could get hurt, and others would try to top it. Similar to many trends we have today, planking was replaced quickly by another crazy fad.
2012: Gangnam Style
This popular dance came from the song "Gangnam Style" by PSY, which was released in 2012. This hip dance was spread by people playing the song in the background and dancing like as if one was riding a horse, then later posting it on the internet. The entire year, "Gangnam Style" was playing all over the world, and people danced wherever they went with the same moves. Clubs, school dances and even stores would play this catchy tune anywhere, at any time. The music video on YouTube was the first video to ever reach 2 billion views. This changed the whole pop music industry as a whole. Since this song was in Korean, it can also be seen as pop culture being expanded on an international level, and it opened many gates for foreign music on a larger scale.
2013: Vine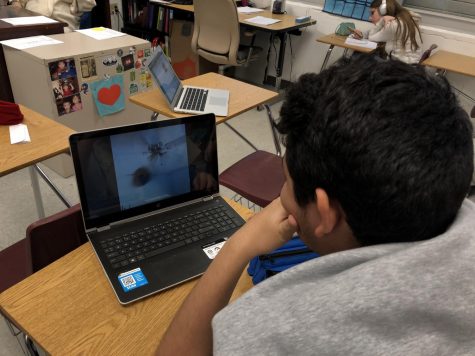 Vine was a way for people to make funny videos and upload them all onto one platform. This short video platform made people open up their sense of humor, and their minds. The app was available in 25 languages, expanding humor to many distinct places in the world. Vine videos were so humorous and memorable that they are still referenced in present day. On YouTube, there are videos that have hours of Vine videos for everyone to enjoy. When Vine came to an end in 2017, the internet was devastated.
"Vine raised our generation and impacted us so much to the point I hear people quote Vines on the daily. It was such a specific type of humor and the dumbest 6 second videos made us laugh, but it really did make our days brighter," sophomore Arianna Garcia said.
2014: Ice Bucket Challenge
This challenge's purpose was to raise awareness for Amyotrophic Lateral Sclerosis (ALS). People poured buckets of freezing water and ice over their heads after making a donation to the cause, posted it online, and "challenged" another to do the same. This began when a golf player, Greg Norman, nominated Matt Lauer to the challenge, and an abundance of people followed his actions. Everyone on the internet went wild over this challenge. From politicians to social media influencers, supporters of this challenge raised $115 million dollars towards the A.L.S Association. This was a prime example of how technology can help those in need, and how powerful the simple act of sharing something on social media can be.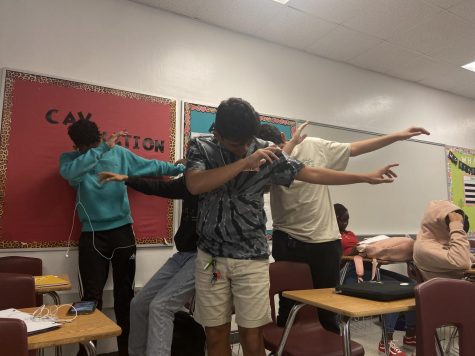 2015: Dab 
Though the origin of dabbing is unknown, many believe it was created by a rap group from Atlanta, Migos. After NFL player Cam Newton started using the dab as a celebration, people all over the nation started using it as well. The dab was soon used for song lyrics, music videos and dance trends. People of all ages started using this dance move, as it was a social breakthrough. The trend died after a while, but many people still dab as a joke.
2016: Pokemon Go
In 2016 everyone ran around trying to find the Pokemon Go characters all over their city.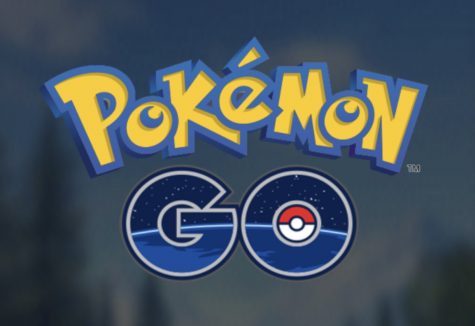 People even got into accidents because they were too busy checking their phones during traffic to see if there was a Pokemon around them.  This app was wildly popular because it gave one a sense of adventure when you were on a mission to find a Pokemon. Competition within the game kept users at the edge of their seat to find more and more. Today, people still play this game, and it still has a vast amount of users, especially adults. 
2017: Fidget Spinners 
Fidget spinners are spinning disks people used to "relieve stress." They became a huge trend because they reduced fidgeting, and soon enough they were sold in nearly every store. Kids took them to school and used them while working. Fidget spinners are not as common today, but they are still available in most stores.
"I had one and it really helped me concentrate on my homework for some reason. Sometimes it just helped me cool off and I would be able to continue working with less stress, " junior Christopher Garcia said.
2018: Tide Pods  
In the beginning of 2018, the internet started mocking the fact children were mesmerized by Tide Pods enough to eat them. Surely so, in the midst of the mocking, it became reality. People started posting videos of them "eating" these detergent pods online for likes and views as a joke. Despite popular belief, after the Tide Pod challenge, there were actually less calls to the Poison Control Centers in comparison to the years prior. People would do anything for views, even fake eating a detergent pod.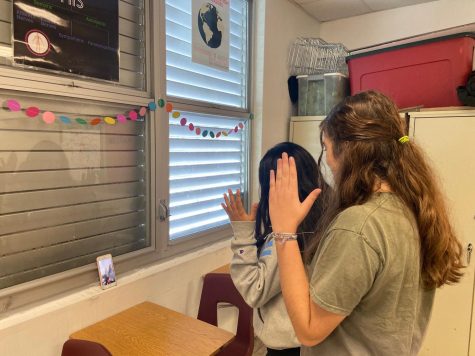 2019: TikTok 
TikTok was originally called Musical.ly. After a few years of high popularity, Musical.ly began to lose its users, and eventually was bought off. It was rebranded into what it is today, TikTok. This short video app is most commonly used by teenagers. Many teens use this app to make jokes about their daily lives and be a part of dance trends going around the app. It had a sudden spark in popularity in early 2019 because of its heavy promotion.
All in all, these past ten years have been filled with insane trends that have shared our generation. As the 2020's come along, fads will most likely get crazier and more extreme and we can't wait to see what the future holds for us.