X (Deluxe Edition)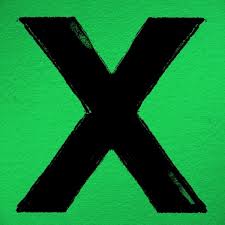 Album: X (Deluxe Edition)
Artist: Ed Sheeran
Genre: Pop, R&B and Hip Hop
Release Date: June 20, 2014
Our rating: A+
Ed Sheeran, born on Feb. 17, 1991, is now 23 years old. As a child, he played guitar and showed promise for the music business. He began to seriously consider music as a career when he met Damien Rice at one of his concerts, inspiring Sheeran to start writing music. At the early age of 14, Sheeran released his first EP The Orange Room and went to London to continue his career. Now, in 2015, Ed has 92 songs and 13 albums, including his latest and most popular album X.
One 
One was the first song that Sheeran wrote for his album X. Its official YouTube video has over 10 million views, which isn't really a surprise because X is one of the top 10 albums in the U.S. The song starts off with slow, low notes on Sheeran's guitar, and three plucks of his guitar later he is harmoniously singing his heart out. The lyrics speak of his love for a friend, someone who he longs to be with. "All my senses come to life, while I'm stumbling home as drunk as I have ever been and I'll never leave again 'cause you are the only one."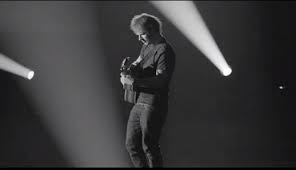 Thinking Out Loud 
In this slow, sweet song, Sheeran sings about souls that will never grow old because they are "evergreen." The music video contains the beautiful dance routine from Dirty Dancing (1987 romance movie). The song's deep meaning and lovely chords would sweep even the most stubborn girl off her feet. "Kiss me under the light of a thousand stars. Place your head on my beating heart. I'm thinking out loud, that maybe we found love right where we are."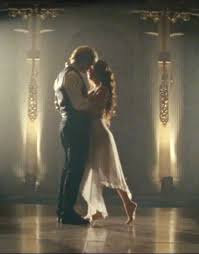 Sing
This upbeat, semi-crazy song is great for any party, occasion, or time you just want to get up and get moving. The music video for the song, released on May 23, 2014, has a whopping 93,620,555 views as of Feb. 1, 2015! The video may seem a bit odd because Sheeran is a puppet for 3/4 of the song, but if you can get over that bit of silliness, you'll love it! The rhythm of the song is upbeat with rapping and many "oh's". Don't forget to add this song to your party playlist!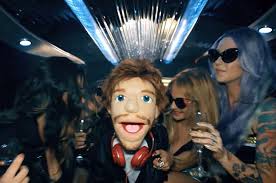 Overall, this album is unique in so many ways, and for the cheap price of $12.99 on iTunes, why not add the party, lovesick worthy album onto your phone?
Tracklist:
1. One 4:12 ($1.29)
2. I'm a Mess 4:04 ($1.29)
3. Sing 3:55 ($1.29)
4. Don't 3.39 ($1.29)
5. Nina 3:45 ($1.29)
6. Photograph 4:18 ($1.29)
7. Bloodstream 5:00 ($1.29)
8. Tenerife Sea 4:01 ($1.29)
9. Runaway 3:25 ($1.29)
10. The Man 4:10 ($1.29)
11. Thinking Out Loud 4:41 ($1.29)
12. Afire Love 5:14 ($1.29)
13. Take it Back 3:28 ($1.29)
14. Shirtsleeves 3:10 ($1.29)
15. Even my Dad Does Sometimes 3:48  ($1.29)
16. I see Fire 4:59 (Only available with Album purchase)