Annual Club Fair Returns to Gables and It Is Better Than Ever
With the start of the new school year, Coral Gables Senior High students gathered in the gym to show off their Cavalier pride at the annual club fair. Held on Sept. 20, nearly 30 clubs set up their booths with information to help guide students in learning about what makes each group unique. With a wide selection to choose from, Cavaliers signed up for several clubs to seize an opportunity to make a difference in their lives and community. 
"I've always been politically active and aware, so joining PACE has helped me channel my interests in the perfect way. This year's club fair really lived up to the name 'club fair'," junior Santiago Giraldo said. 
As past clubs made a reappearance at the club fair, a new women's empowerment group rose up and made its debut in the student body at Gables. Having a partnership with the United Nations Foundation, GirlUp was established to empower women and embrace feminism on a national scale. As a sub-section of the Political Activism and Civic Engagement Club, students of all genders now have a place where they can have open conversations about the challenges and opportunities of womanhood. As Ariadna Torras, Maria Jose Cestero and Juliette Brasselet, the Co-Founders and Co-Presidents, start to expand their club, some events such as feminine product drives and painting sessions are underway.
"As a club, we just want to provide a safe space for the Gables community to talk about any experiences, ideas, or perspectives that they may have regarding the feminist movement," senior Maria Jose Cestero said.
Gables Earth is an environmental club that focuses on teaching students how to incorporate sustainable and environmentally friendly habits into their daily lives. They host monthly meetings and organize activities such as thrifting, cleanups and yoga sessions in hopes of completing their mission.
"From my perspective [as treasurer and participant behind the Gables Earth booth] I saw lots of interest and interaction from students with all clubs. Many members from last year returned to sign up as well. All of the students, especially freshmen, were super interested in what our club has to offer. Gables Earth has impacted my school experience by allowing me to meet some awesome people. I've learned and changed so much about what I do to love my mother Earth, and I've gained great leadership experience," sophomore Julia Volman said.
Honors Societies:
The honors societies of Gables are a considerable part of the club selections. With eight different society clubs to choose from, Cavaliers can improve their knowledge about the academic subjects and world languages that our school offers. Aside from the language clubs such as the French Honors Society, National Spanish Honors Society, Italian Honors Society and National English Honors Society , other societies such as the International Baccalaureate Honors Society  provide many resources and opportunities for IB students at Gables to gain community service hours and leadership skills. Likewise, students in Mu Alpha Theta and the Science National Honor Society show their academic devotion by participating in correlating activities like state tournaments, while also offering free after school tutoring to all students at Gables.
"I thought that the club fair was really fun. My friends and I stopped by during lunch and signed up for like two clubs each. I loved how there was such a good variety of clubs to sign up for, from activity clubs, all the way to academic-based clubs. I think that this year it was a huge success," freshman Katherine Sanchez-Garcia said.
Around 40 clubs at Gables and have opened their arms to any student who would like to become a member of them. From the decorations to the photo booths, this year's club fair brought Gables' student body together to use their time proactively and give back to the community.
Leave a Comment
Your donation will support the student journalists of Coral Gables Senior High School. Your contribution will help us cover our annual website hosting costs.
About the Contributors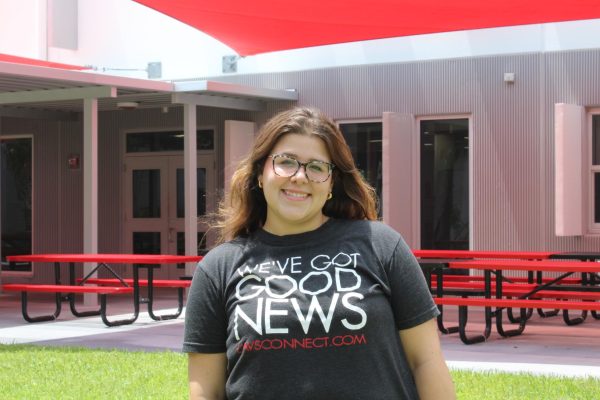 Gabriela Vega, CavsConnect Staff Writer





Gabriela Vega is a junior in the International Baccalaureate program at Coral Gables Senior High School. This is her third year in the publication,...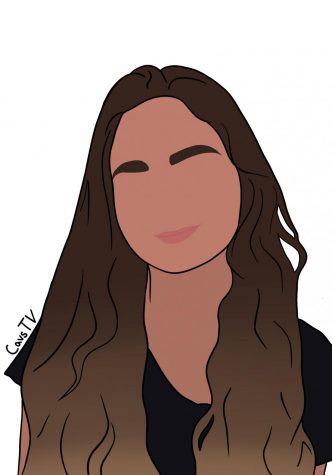 Maria Fernandez, CavsTV staff
Maria Fernandez is a Sophomore in the International Baccalaureate program at Coral Gables Senior High. Maria loves being behind the scenes and in videos,...