The Mystery of The Extended Essay Anxiety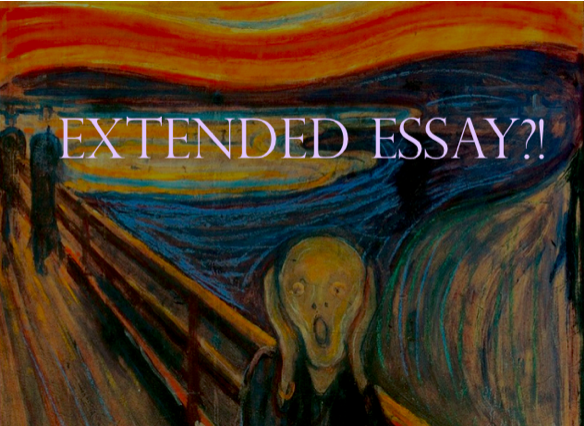 The International Baccalaureate Programme (IB) is infamous for its rigorous workload and its strict requirements. Arguably the toughest requirement for some students is the Extended Essay (EE), a four thousand word research paper which diploma candidates are obligated to write on almost any topic. At Gables, students begin their EE in the latter half of their junior year, and finish them in the first semester of their senior year.
The EE is perhaps one of the most feared requirements of the Programme. Year after year, students become highly anxious as the EE deadline approaches. There is no clear reason why students fear the EE, however, said fear seems to not only extend from the pressure of having to write a four thousand word paper, but also a lack of time management.
"[The EE] was stressful to say the least, because I had to completely rewrite my essay three times. It made me a much better writer and taught me how to deal with the stress of new deadlines," senior Andrew Allen said.
Although students are given ample time to complete their EE, they wait until the night before the deadline to edit the drafts they began during their junior years. Theoretically, students should be able to finish their EEs by the end of their junior year to be able to dedicate their senior year to other IB requirements, and most importantly, college applications.
"I think the Extended Essay is a great experience if you let it be. If you use it to research and learn really in depth about something that fascinates you then it can be really worthwhile  and enriching. But if you treat it like just another essay that you slack on and leave it until the last minute and let it stress you over then its going to be a burden. But I'm excited for it because I see it as a great way to focus and write something that interests me," junior Rebecca de la O said.
Can the EE be an enjoyable experience? To some, the EE can become a nightmare due to either a lack of 'inspiration' or simply a lack of planning. However, there are several students that truly take pleasure in writing their EE. Those students that are able to make the EE an enjoyable experience, always choose to write about a topic that they are extremely passionate about, consequentially motivating them to start early and to write an interesting and well-researched essay.
"Although it might be exhausting, frustrating and irking, you learn a lot along the way from trial and error. You might know something about a topic you're interested in, but once the research begins, you find out that you don't know anything and you learn a lot. Just don't wait until the last minute to do it," senior Steven Mendez said.
In order to succeed in writing the EE it is imperative to begin during junior year and avoid procrastination. Picking a topic that interests you will make the EE feel like a personal project rather than a graduation requirement. Even though writing a four thousand word essay is not the easiest thing, it can become an anxiety-free experience with planning, time management and passion.