Art Basel and Art Miami 2019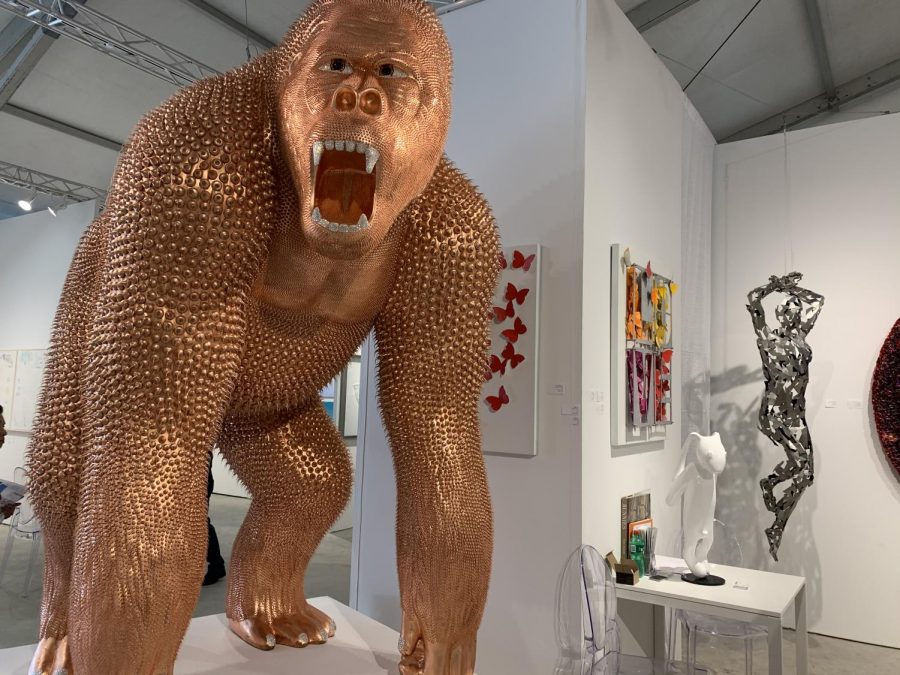 This past week of Dec. 2 to Dec.9, Miami residents and tourists alike gathered for the world renown week of art. Main exhibits such as Art Basel and Art Miami+Context attracted thousands of patrons each day. Everything and anything was incorporated into these exhibits—mirrors, TVs or miniature figurines, to name a few. In addition to these large events, smaller private exhibits near Art Basel, Wynwood and the Design District had beautiful original artwork highlighted for this one week.
Based in the downtown area, Art Miami+Context held hundreds of exhibits from internationally acclaimed artists to see. With its grid format, visitors could walk through the rows of art, enjoying food and drinks from the café connecting Art Miami and Context. With the general passes, those who decided to attend were allowed to flow freely between Context and Art Miami.
The exhibits captivated every onlooker— especially the large display of infinite mirrors. These prismatic devices appear to go on for miles, but are actually very thin. Many famous artists' work were thrown into the mix, such as Jeff Koons' iconic balloon structures. Each piece of artwork was different from the next, making for a crowd-pleasing Art Miami 2019.
"I went to Art Miami+Context for the first time this year and I loved that you could see every artist's passion through their work. I also enjoyed being able to see not only the diversity and complexity of the work, but of the artists themselves, " freshman Alexis Gonzalez said.
Art Basel was similar to Art Miami in that it had a large variety of art, as it does every year. However, an absolutely breathtaking piece of art was displayed this year: a banana held to the wall with duct tape. It may not sound like much, but the utter simplicity of captured the essence of art itself.
This has since been used as a humorous exhibit, as many onlookers appeared to think that a banana could not constitute "art" and especially could not be sold at the ticket price of $12o,000 as it was. Nevertheless, the piece was talked about all over social media and was even replicated in an Art Miami exhibit.
"I went to a couple of art galleries throughout the Design District; it was a cool experience to see how people broke the boundaries of what art really is. Some think that art can only be a painting or sculpture, but the beautiful fashion from Versace was art in itself," sophomore Rebeca Morejon said.
Both of these events were crawling with art collectors, looking for the next "it" piece to add to their collection. During this time period, Miami is a hub for these collectors because of the large variety of pieces and hidden gems that the different exhibits have to offer.
Not only do they keep the art for themselves as a "private collection", but they often gather their favorite pieces to put on public display in galleries that they own. These collectors often blend into the masses, but have an eye for art like none other. The diverse showcases contained exhibits that appealed to all audiences, from the art novice to the experienced collector.
About the Contributor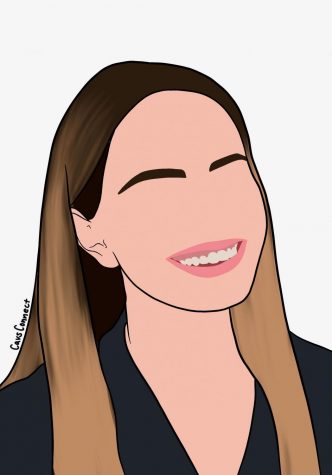 Maia Berthier, CavsConnect Co-Editor-in-Chief
Maïa Berthier is a junior in the International Baccalaureate program at Coral Gables Senior High. This is her third year in CavsConnect and as one of...