Recap: December 28 – January 3
Hang on for a minute...we're trying to find some more stories you might like.
International Affairs
"Japan and South Korea have agreed to settle the issue of "comfort women" forced to work in Japanese brothels during World War Two, in their first such deal since 1965. Japan has apologised and will pay 1bn yen ($8.3m, £5.6m) – the amount South Korea asked for – to fund victims. The issue has been the key cause for strained ties. South Korea has demanded stronger apologies and compensation. Only 46 former "comfort women" are still alive in South Korea."
"A U.S.-led coalition has killed 10 Islamic State leaders in the past month with targeted air strikes, including individuals linked to last month's attacks in Paris, a spokesman for the coalition said on Tuesday. "Over the past month, we've killed 10 ISIL leadership figures with targeted air strikes, including several external attack planners, some of whom are linked to the Paris attacks," said U.S. Army Colonel Steve Warren…"
"The World Health Organization has declared Guinea to be free of Ebola. It's a milestone, as the Ebola outbreak that ravaged West Africa began in Guinea in December 2013 and spread to Liberia and Sierra Leone. From there, the outbreak traveled to seven other countries. Liberia and Sierra Leone were earlier declared Ebola-free."
"Somali terrorist group al-Shabaab uses historic civil rights era footage of firebrand Malcolm X and audio of 2016 presidential candidate Donald Trump to label the United States a racist society."
"Saudi Arabia executed 47 men convicted of terror-related offenses and political activism, including a prominent cleric critical of the kingdom's rulers, sparking a violent backlash that included late-night attacks on the Saudi embassy in Tehran."
Domestic Affairs
"State officials in Mississippi Tuesday confirmed an 11th tornado death from storms that ripped across that state and many others in the South and Midwest in the days leading up to Christmas. The news raises the overall death toll to 20 from last week's outbreak of severe weather and flooding. At least 40 others were injured in the outbreak, which spawned tornadoes in 14 states between Monday, Dec. 21, and Friday, Dec. 25. Mississippi and Alabama saw the the worst of the storms, with tornadoes and severe flooding affecting both states."
"The fatal shooting of 12-year-old Tamir Rice by two Cleveland cops was a "perfect storm of human error" but not a crime, the Cuyahoga County prosecutor declared Monday. "The death of Tamir Rice was an absolute tragedy," the prosecutor, Timothy McGinty, said after a grand jury decided not to indict the officers. "But it was not, by the law that binds us, a crime.""
"Hours after Bill Cosby set foot in a Pennsylvania courtroom to face sexual assault charges, the comedian's attorneys called the criminal case against him "unjustified" and vowed to fight it. "The charge by the Montgomery County District Attorney's Office came as no surprise, filed 12 years after the alleged incident and coming on the heels of a hotly contested election for this county's DA during which this case was made the focal point," Cosby's attorneys said in a statement released after his arraignment Wednesday."
"The Bundy family of Nevada joined with hard-core militiamen Saturday to take over the headquarters of the, vowing to occupy the remote federal outpost 30 miles southeast of Burns for years. The occupation came shortly after an estimated 300 marchers — militia and local citizens both — paraded through Burns to protest the prosecution of two Harney County ranchers, Dwight Hammond Jr. and Steven Hammond, who are to report to prison on Monday."

About the Contributors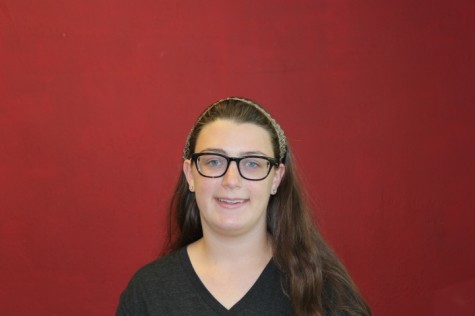 Sophie Feinberg, Editor
Sophie Feinberg is an IB senior excited to be a part of the hardworking team that is CavsConnect. Though soft spoken, she enjoys putting her words...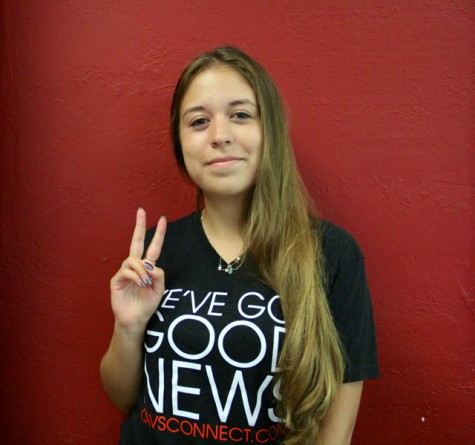 Daniela Quijano, Managing Editor
Daniela Quijano, or "Dani" as you may know her, is a junior who is proud to be a CavsConnect editor. Originally from Medellin, Colombia, she has lived...