Recap: November 30 – December 6
International Affairs
"The European Union has struck a deal with Turkey in Brussels that aims to limit the flow of refugees into the continent. Leaders from 28 EU members states met with Turkish Prime Minister Ahmet Davutoglu on Sunday, finalising an agreement that offered Ankara $3.2bn, along with closer ties with the EU, in return for handling the refugees from war-torn countries on its territory."
"The latest from the much-anticipated U.N. climate conference that gets underway in Paris on Monday: France's interior minister says 174 protesters are in detention facing possible charges after clashing with riot police on the eve of a critical climate conference. Bernard Cazeneuve said Sunday a total of 208 people were arrested after the clashes, but some were later released. French President Francois Hollande said the violence was "scandalous" both because the clashes were caused by "disruptive elements" that have nothing to do with environmental defenders and because they occurred at Place de la Republique, which has been a memorial square for the 130 victims of the Nov. 13 Paris attacks." Read more about the 2015 Climate Summit in Paris here.
"The British Parliament on Wednesday authorized airstrikes in Syria against the Islamic State, in a vote that became a wider test of British willingness to play an active role in international affairs, and British warplanes made their first attacks hours later."
"The Cameroon Army said Wednesday it has freed 900 Boko Haram hostages and killed 100 of the group's fighters during a three-day raid last week. A government spokesman says joint forces from the nations of Cameroon, Nigeria, Chad and Benin killed more than 100 militant fighters and arrested 100 others in a three-day operation that unfolded in the Sambisa Forest over the weekend. The forest straddles northeastern Nigeria and Cameroon, and the Lake Chad area."
"Prime Minister Benjamin Netanyahu responded Sunday morning to John Kerry's warnings that the Israeli-Palestinian conflict is trending toward a one-state reality on Sunday, saying that "Israel will not be a binational state."
Speaking at the beginning of the weekly cabinet meeting, Netanyahu said that "Israel will not be a binational state, but in order for there to be peace, the other side needs to decide if they want peace. Unfortunately, this is not what we are seeing," adding that "the Palestinian Authority's incitement continues."
Domestic Affairs
"The University of Chicago is cancelling all classes and activities on its main campus Monday following an online threat of gun violence. The university says in a statement Sunday night that a threat from an unknown person was passed on to the university by the FBI. The threat mentioned the campus quad, a popular gathering place, and a time of Monday morning at 10 a.m., the statement says."
"The State Department released its largest batch yet of Hillary Clinton's emails on Monday, part of a gradual process to put all of the messages that she claimed were work-related out for the public to see. The department released 7,800 pages of the former secretary of State's emails, including one email that the Office of the Director of National Intelligence had originally flagged as potentially containing classified information before deciding it did not contain intelligence agency information. Monday's document dump was the seventh of the process."
"Support for ISIS in America has reached an unprecedented level with several thousand U.S.-based sympathizers and more terrorism-related arrests in 2015 than any year since 9/11, according to a report by George Washington University's Program on Extremism. The report noted that the average ISIS recruit is male and around 26 years old. It identified at least 300 Americans who actively support ISIS on social media and spread propaganda on the terror group's behalf, with Twitter being the preferred platform."
"A heavily armed man and woman terrorized this city on Wednesday, killing at least 14 people and wounding at least 17 at a social services center before leading the police on a manhunt culminating in a shootout that left the two suspects dead, the authorities said."
About the Contributor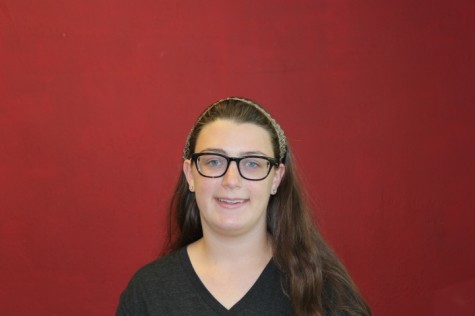 Sophie Feinberg, Editor
Sophie Feinberg is an IB senior excited to be a part of the hardworking team that is CavsConnect. Though soft spoken, she enjoys putting her words...