Recap: November 9 – 15
Hang on for a minute...we're trying to find some more stories you might like.
International Affairs
"Myanmar's opposition National League for Democracy [NLD] has won a landslide election victory, officials say. With more than 80% of contested seats now declared, Aung San Suu Kyi's party has more than the two-thirds it needs to choose the president, ending decades of military-backed rule."
"President Obama and Israeli Prime Minister Benjamin Netanyahu tried to put their acrimonious past behind them at the White House Monday — with Obama calling the controversial Iran nuclear deal a "narrow issue" between them."
"Egypt arrested a prominent journalist and human rights advocate on Sunday after he was questioned by military intelligence over a report he published about a trial of former army officers, security sources said. They said Hossam Bahgat was summoned over charges of publishing false information in an October report about the 26 officers he said were convicted by a military court for plotting a coup."
"Kurdish fighters backed by U.S. airstrikes and advisers severed a critical Islamic State supply line between Iraq and Syria on Thursday, achieving one of the biggest military victories against the radical group since it swept into the region in 2014."
"On a night when thousands of Paris residents and tourists were reveling and fans were enjoying a soccer match between France and world champion Germany, horror struck in an unprecedented manner. Terrorists — some with AK-47s, some reportedly with bombs strapped to them — attacked sites throughout the French capital and at the stadium where the soccer match was underway."
Domestic Affairs
"Just hours after the president of the University of Missouri system resigned on Monday, the chancellor of the university announced he also was stepping down amid a controversy over race. […] African-American students at Missouri have complained of inaction on the part of school leaders in dealing with racism on the overwhelmingly white Columbia campus. Black student leaders have conveyed their displeasure over students openly using racial slurs and other incidents."
"A federal appeals court said President Barack Obama's controversial executive actions on immigration — aimed at easing deportation threats for millions of undocumented immigrants — must remain blocked."
"Today, U.S. Housing and Urban Development (HUD) Secretary Julián Castro joined Surgeon General Dr. Vivek Murthy in Alexandria, VA to announce a proposed rule to make the nation's public housing propertiesentirely smoke-free.  HUD's proposed rule would require more than 3,100 public housing agencies (PHAs) across the country to implement smoke-free policies in their developments within 18 months of the final rule."
"The Supreme Court agreed Friday to consider the constitutionality of a Texas abortion law that has already shut down more than half of the state's abortion clinics, setting up what could be the biggest abortion decision in two decades in the middle of a presidential election campaign."
"Republican governors are turning away those fleeing the civil war, while Jeb Bush suggests only welcoming Christians. […] On Sunday, after reports that participants in the Paris attacks may have entered Europe alongside the waves of refugees leaving Syria, the Republican governors of Alabama and Michigan announced their states would refuse Syrian refugees. Monday morning,  two more Republican governors, Asa Hutchinson of Arkansas and Greg Abbott of Texas, followed suit. Abbott wrote President Obama a letter urging Obama "to halt your plans to allow Syrians to be resettled anywhere in the United States."
About the Contributors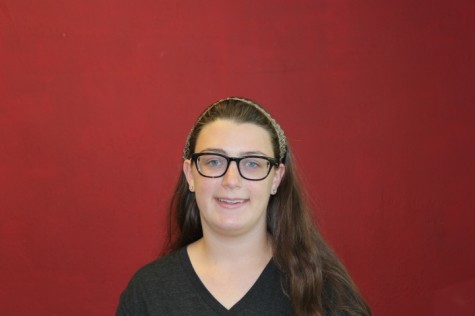 Sophie Feinberg, Editor
Sophie Feinberg is an IB senior excited to be a part of the hardworking team that is CavsConnect. Though soft spoken, she enjoys putting her words...