Sociedad Honoraria Hispánica: Rompiendo Barreras Culturales
Muchos estudiantes de Coral Gables Senior High hablan español. Sin embargo, muy pocos de ellos eligen expresar un interés en la lengua y la cultura hispana. La Sociedad Honoraria Hispánica se esfuerza por organizar a los estudiantes una vez al mes para una reunión que reconoce la cultura. Uno siempre puede encontrarlos jugando juegos, practicando español o incluso disfrutando de una deliciosa comida hispana.
"
Realmente disfruto escuchar a la banda hispana. Es diferente a lo que estoy acostumbrada, pero creo que es una gran idea."
— junior Kamila Hernandez
"Al crecer en Miami, siempre sentí que mi vida y la cultura de mi familia están influenciadas por la tradición latina y específicamente cubana. Una de las muchas razones por las que amo el club es porque es mi forma de ayudar a promover el idioma y la cultura lo que realmente me ayudó a convertirme en la persona que soy, incluso si no soy hispana," dijo junior Aya Hamza.
El club tiene dos objetivos: enseñar el idioma y expandir la cultura. Han probado las redes sociales y han descubierto que es el sistema de comunicación más beneficioso. En la plataforma de Instagram los miembros permanecen informados de los próximos eventos y las reuniones del club.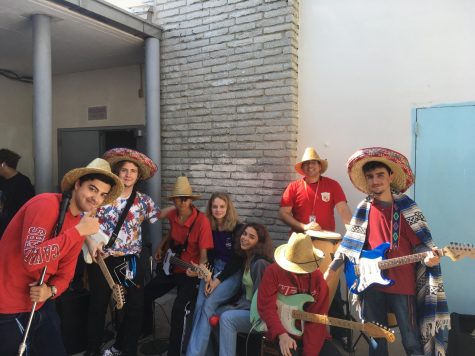 Para enseñar español, el club ofrece estudiantes calificados para organizar sesiones de tutoría. Estas tutorías son los martes y jueves de 2:30-3:00. Enfatizan la importancia de no solo hablar español, sino también de comprender temas específicos como la gramática. Las clases no se limitan a los que toman español, sino que están abiertas a todos los interesados.
Al promover el aspecto cultural, el patrocinador del club, el Sr. Sánchez-Madrigal, unió a un grupo de estudiantes con talento musical para formar una banda. Sin embargo, también desea llegar a otros estudiantes con diferentes talentos, como el canto y el baile. El grupo hace apariciones especiales en eventos escolares donde muestran el ritmo hispano. Su objetivo es despertar las mentes de los estudiantes e inspirarlos a unirse al club y aprender sobre la cultura.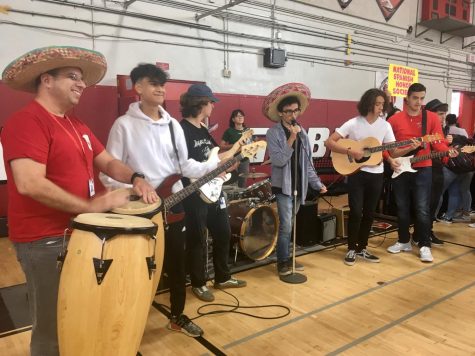 "La junta de directiva trabaja en colaboración y tiene un tremendo impacto. Estoy muy orgulloso de lo que han logrado," dijo el profesor de español Sr. Sánchez-Madrigal.
La junta directiva del club continúa reuniéndose y pensando en ideas para atraer a los estudientes. Con tanto trabajo, han recibido un aumento de personas en el club. Este año escolar ha sido el año más exitoso para ellos, y esperan que continúe en el siguiente. Para obtener más información, los estudiantes deben sentirse libres de hablar con el supervisor del club, Sr. Sánchez-Madrigal.
Leave a Comment
Your donation will support the student journalists of Coral Gables Senior High School. Your contribution will help us cover our annual website hosting costs.
About the Contributor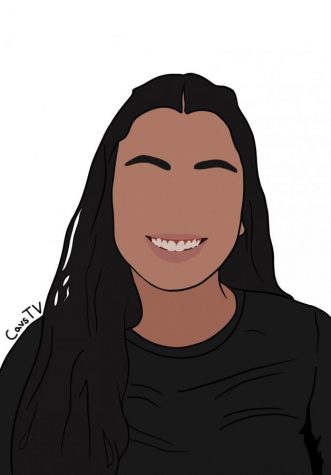 Melanie Ozuna, CavsTV Co-Editor-in-Chief
Melanie Ozuna is a rising senior currently enrolled in the International Baccalaureate (IB) program here at Coral Gables Senior High. Melanie first discovered...