The Making of the Ultimate Mixtape: 2010s Edition
From albums that revealed artists' opinions towards modern day circumstances to ones that indicated the singer's deep emotions, the 2010s were definitely a time for American artists to make an impact with their music. As this historic musical decade comes to an end, let us revisit some of the best albums from each major genre.
Rhythm and Blues (R&B): "CTRL" by Sza (2017)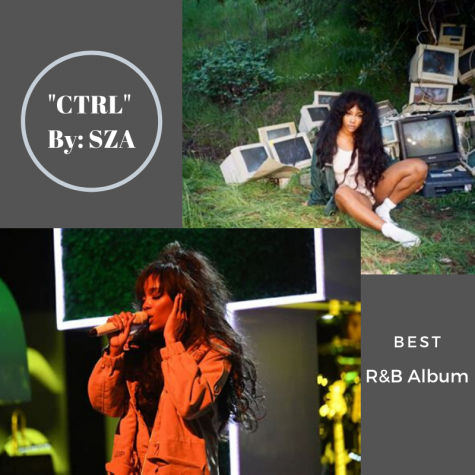 Jersey singer, SZA, released her first, and powerful, R&B album "CTRL" in 2017. In the first song, "Supermodel", she constructs the main subject of her album as it begins with a phone recording of her mother speaking towards her fear of losing control of her own life. SZA brings a fine tone with her fifth track "Prom" as she demonstrates her worries towards maturing in this current generation. The album continues with songs about her modern love life and self esteem, many of which were collaborations with featured artists like Travis Scott, Kendrick Lamar and Isaiah Rashad. Within the first week of her release date, her 14 track list made an approximate amount of 33,000 streams. "CTRL" marked the beginning of her reputation as a top female artist.
Hip-Hop: "To Pimp a Butterfly" by Kendrick Lamar (2015)
The famous and skilled Compton rapper, Kendrick Lamar, released his relentless 16-track album "To Pimp a Butterfly" in 2015. With an astounding lyrical production, Kendrick contends himself as a member of his society and presents himself as a youthful black man. After two albums, he released this obtusely rapid album filled with songs, such as "These Walls", that demonstrated his rage towards his past memories. The album begins with "Wesley's Theory" where he introduces his durability in Compton in a way for his listeners to perceive where he came from. This masterpiece of his personal experience is known to be a work of black protest. In 2015, this album was rated as the sixteenth best music album of the Billboard 200 Chart.
Urban Latino: "X100PRE" by Bad Bunny (2018)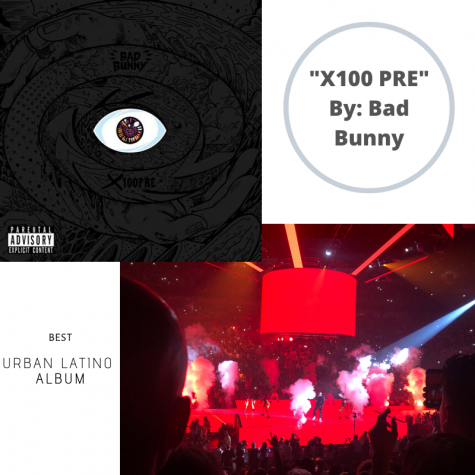 X100PRE, the Latin Trap singer Bad Bunny's album, was released on Christmas Eve of 2018. This album presents his ability of alternating from genres like trap, R&B, bachata and reggaeton. His track, "Cuando Perriabas" shows off his pride towards his country and he gets nostalgic of the "Party de Marquesina", which should be a familiar party for anybody  from his native country, Puerto Rico. After receiving 16 million dollars from his international tour, Bad Bunny was known as the third-most streamed artist on YouTube and a star throughout 2019.
"I personally think that the end of this decade has been the best years for music. For instance, my favorite album was Bad Bunny's "X100 PRE" due to its upbeat songs and transition of emotions. Until this day, I still listen to his album," sophomore Caroline Febre said.
Alternative: "Born to Die" by Lana del Rey (2012)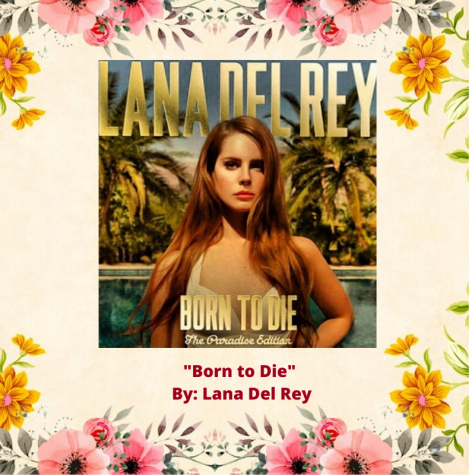 Lana Del Rey's second and unwinded debut "Born to Die" was released in 2012. Her singles such as "Born to Die" and "Video Games" balances a beat of contemporary dance along with melodramatic instruments but others, like "Blue Jeans" and "Summertime Sadness" incorporate elements of hip-hop and melodically symphonic songs. Throughout her thirteen songs, she expressed her ideas towards the meaning of true love and living life on the raving side. Within a week of her album being announced, her album appeared as number two on the US Billboard Top 200, and later reached a million sales.
Pop: "21" by Adele (2011)
"21", being Adele's second album and named after her age at the time, was released in 2011. Her singles "Rolling in the Deep", "Someone Like You" and "Set Fire to the Rain" were global number one hits along with"Rumor Has it", which was internationally confirmed as a Top 2o. Her tracks maintained a somber tone, yet were incredibly vocally demanding; the album embodies the maturity and prosperity of the young artist that she is. After 9 years and 31 million copies, the album still appeals to people's emotions and embraces grief.
Country: Red by Taylor Swift (2012)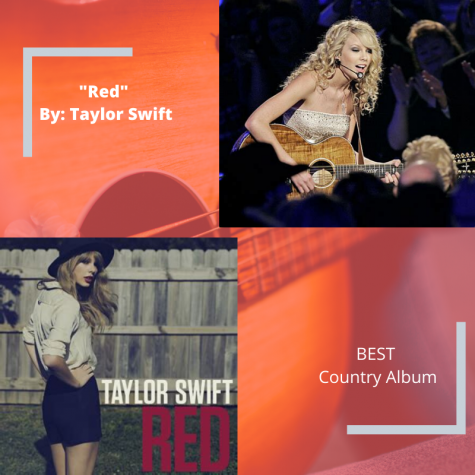 The American singer, Taylor Swift, released her fourth album,"Red", in 2012. Within her sixteen songs, she transitioned from Country to Pop through "All Too Well" that expresses her true emotions and "I Knew You Were Trouble", where she conveys her remorse towards a past relationship with an electro pop sound. In the 56th Grammy Awards and 2013 Country Music Association Awards, "Red" was later nominated for Album of the Year. Today, her album has made over 7 million copies and is still representing Taylor's musical talent.
"My favorite thing about this decade's music is how the artists always managed to express themselves in ways for their listeners to either relate to them or send out a message. Most albums that I listen to always have  a meaning behind them." said sophomore David Kuper.
---
While the 2010s have unfortunately come to a close, there is no doubt that the 2020s will see numerous promising artists craft successful music careers, whether they are the face of their current genre of a new artist in the industry. However, the music of the 2010s will never be forgotten, and it has only paved the way for future artists to find their voice and let it be heard.