Baylor Bears Send the Bulldogs Home in a Memorable March Madness
The beginning of March Madness fills every basketball fan with joy. Millions of fans tune into the single-elimination tournament which determines which Division one college basketball team deserves to be called a champion. The high stakes, skillful and entertaining tournament takes place at the beginning of every spring which gives avid collegiate sports fans something to look forward to.
The history of March Madness goes back to 1939 when only eight teams existed to compete. The tournament included Oregon, Texas, Ohio State, Oklahoma, Utah State, Villanova, Brown and Wake Forest, with Oregon beating Ohio State 46-33 to take home the first National Collegiate Athletic Association championship. Now, 82 years later, the NCAA is facing a new and unprecedented challenge throughout their run this tournament.
With the pandemic playing a brutal part in the March Madness tournament, the NCAA implemented COVID-19 protocols to allow for fair play of the tournament and enable each player to shine through in their games. The NCAA announced that each stadium would be allowed to use up to 25 percent capacity for their fans for every round and the rest would be filled with fan cardboard cutouts to resemble a full stadium. The Marion County Public Health Department, which hosts March Madness, also stated that every team would be staying in a bubble-like environment, similar to the National Basketball Association Playoffs. Each team has their floors and players being allowed to play once they pass two consecutive Covid tests to lessen the risk of contamination throughout play.
"
It has to be pretty difficult for these college teams to perform at their highest level with the worry of being stopped by Covid, this March Madness is completely different from the past ones."
— sophomore Edghlys Lopez
The final four teams have faced an incredibly rough journey, battling through sixty other schools to become the tournament's best four remaining. These teams include Gonzaga University, Baylor University, Houston University and the University of California at Los Angeles. These top four teams carried heavy expectations upon their shoulders, being the last remaining schools.
Baylor V. Houston
Only one win away from the championship game, both teams knew they had to give it their best for a chance of taking home the trophy. In the first half, the Bears dominated by scoring over double the points of Houston 45-20, with Jared Butler going 6-9 from the field, scoring 17 points. Houston in the second half made an offensive attempt to equalize, but failed heavily, with Marcus Sasser dropping 20 points.
With Baylor beating Houston 78-59, Baylor ends Houston's chance of possibly winning the tournament, with their incredible defensive ability, forcing Houston to go back home in dismay.
Gonzaga V. UCLA
The matchup between Gonzaga and UCLA was an intense showdown, UCLA held the most wins in the tournament and is historically known to always be dominant throughout their runs. Likewise, Gonzaga is also a skilled team as they managed to lose none of their games this season, highlighting both teams impressive rosters. The first half was even, Gonzaga was managing to keep a lead of just a singular point. The second half was essentially the same, with UCLA scoring an extra point, which resulted in both teams heading into an overtime period for more.
Jalen Suggs's near half-court, buzzer-beater winner in the intense Gonzaga-UCLA matchup sent the internet on fire, as it meant Gonzaga would go through to the final versus Baylor while having lost no games. Drew Timme led the Bulldogs with 19 points, seven rebounds and two assists. UCLA holds the most March Madness wins and is known for being the most dominant tournament team. However, they have been dethroned and sent home by the Bulldogs.
"Suggs's half-court three was insane to witness live. To send your team through to the championship final at the last second of the first overtime is simply insane," sophomore Luis Tobar said.
Baylor V. Gonzaga Championship Game
The final game saw the Bears and the Bulldogs go head-to-head, with Suggs's last-second winner allowing them through and Baylor's dominant nature through the tournament, it was going to be a great final game. The match ended 86-70, with Baylor winning their first national title. Jared Butler dropped 22 points, with MaCio Teague scoring 19. Butler's perfect playstyle was able to get him voted the Most Outstanding Player.
Drew Timme, the best player during the UCLA matchup performed poorly, only scoring 12 points with five rebounds which ultimately led to their downfall. Suggs was seen crying from the bench, witnessing the beatdown from the Bears. The Bears achieved what every college basketball team aspires to do, win March Madness and give themselves an opportunity at the next level. Even with the pandemic, Baylor demonstrated that it was a force to be reckoned with throughout the competition.
About the Contributors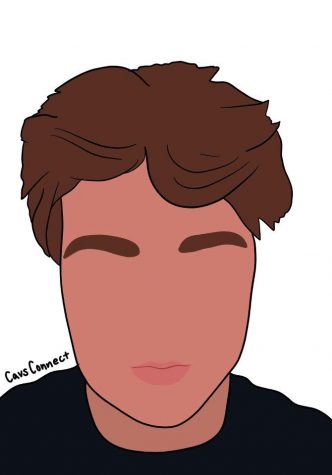 Patrick Heydasch, CavsConnect Staff Writer
Patrick Heydasch is a well-rounded sophomore within his first year as a Cavsconnect staff writer. He is interested in many subjects including Algebra,...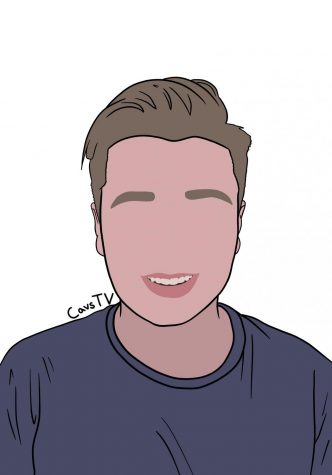 Anthony Abrahantes, CavsTV Staff
Anthony Abrahantes is a rising sophomore in the International Baccalaureate program. Born in Miami, Anthony is the middle child in his family. When he...