The international sensation Lionel Messi has arrived in Miami, Fla. to extend his legacy as one of the greatest soccer players of all time. Since signing with the Inter Miami Fútbol Club on July 15, Messi has sparked a cultural uproar throughout the world.
Declining a billion dollar offer from Saudi Arabia, Messi accepted the terms for his contract with Inter Miami. Messi's contract will last for two and a half years, with a player option for a later season. Although he is entitled to 50 to 60 million dollars a year, Messi was drawn to the team because of its smaller scale, being what he considers best for his family.
How many goals will Messi score in the remaining 12 games of the MLS season?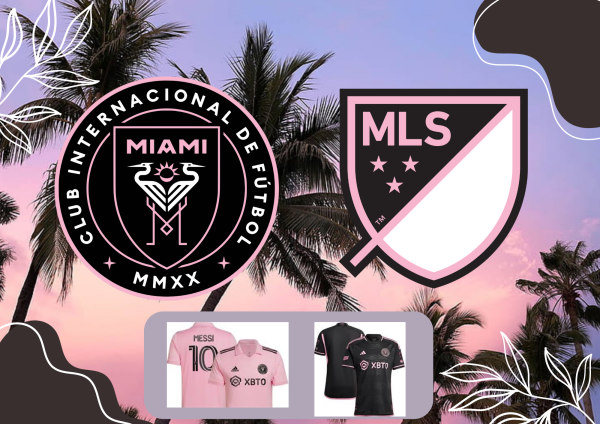 Sorry, there was an error loading this poll.
"[I assume] he wanted a new experience and a change, so he came to Miami where he knows he has a loyal fan base. It's kind of like Argentina, because Miami has a lot of culture with the Latinos," freshman Nicolas Perez De La Blanca said.
The seven-time Balon D'or winner now resides in the city of Miami and its growing Latino population. Near downtown, colorful murals have been dedicated to this soccer icon, demonstrating Messi's immediate impact to a diverse community. Nationally, this player's reputation has continued to thrive with each goal he scores for Inter Miami.
Since being introduced to the franchise, ticket prices for Inter Miami matches have soared through the roof. A crowd of 21 billion pink jerseys watched his debut. Notable celebrities like Lebron James, Kim Kardashian and Serena Williams were in attendance.
Already through six games, Messi has not failed to disappoint, scoring 10 goals and at least one goal per match. Inter Miami defeated the Philadelphia Union in the semifinals of the Leagues Cup, advancing to the finals. The match against Nashville, S.C. was determined in penalties. Inter Miami emerged victorious, scoring 10 penalties to nine. Early in the match, Messi scored just 23 minutes in.
"Messi has scored in every game and sometimes twice a game. His stats have improved in the MLS compared to the Europeans leagues," junior Santiago Gonzalez said.
So far, Messi has impacted the Major League Soccer by alluring an international audience to watch his club play. In addition, Messi's deal with Apple TV and Adidas has directed a lot of interest towards the league, offering streaming services for its games.
"I think Messi's going to impact the MLS greatly because of all the money that is coming in and all the players entering the league. Also, who doesn't want to see Messi play?" sophomore Wenceslao Haliburton said.
Upon Messi's arrival, his former teammates Sergio Busquets and Jordi Alba have also signed with Inter Miami. The goal for these international players is to elevate the standards for the MLS, despite its minor status compared to other international leagues.
"I'm excited for Messi's future in Miami, because it brings another side to the league, a side of skill, and it attracts players to come to the league. Plus, there's a huge financial gain from it as all the tickets are sold out and more people are going to watch the MLS games to see the competitors," freshman Andres Kardijan said.
The spectacular performances from Messi are far from over as he will spend the next few years playing for Inter Miami. His legacy has proven to be cemented as one of the soccer greats of all-time.