Cavaliers Let Flags Fly on "World Cup Day"
The 22nd annual International Federation of Football Association World Cup has students and faculty on their toes while fulfilling their academic responsibilities on campus. The soccer tournament, being held in Qatar from Nov. 20 to Dec. 18, is taking over classrooms and sparking disagreements as to which international teams will take home the famous trophy.
Every four years, FIFA hosts the largest soccer tournament for professional teams to display their talents all over the world. Countries from South America to the Netherlands play against each other in a series of matchups that last 90 minutes each. While on the field, players demonstrate the skills they have learned throughout their time practicing as a team, such as their coordination and sportsmanship towards others.
"The World Cup is a place where many different cultures can experience the same thing at once, and that's soccer. The atmosphere the crowd and players bring is amazing and you can tell that they're very spirited," sophomore Melissa Sosa said.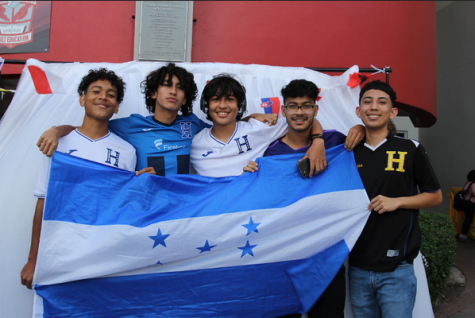 A total of 32 teams have a possibility of chasing glory in the FIFA World Cup. They are split into eight groups of four teams, known as the group stage, where every squad has a chance of playing three matches. According to tournament rules, the top two teams advance from the group stage to place themselves in the elimination rounds. Eventually, the two remaining countries duel for the elaborate gold trophy on the largest stage.
The FIFA World Cup brings millions of people together including Coral Gables Senior High. Ever since the opening kickoff, students & faculty have voiced their favorite teams and picks for tournament play.
Within some classrooms, teachers have projected soccer games for students to witness the live action after completing all of their work. Similarly, groups of friends huddle around mobile devices, expecting last minute shockers and highlight goals from star players like Cristiano Ronaldo or Lionel Messi.
Soccer fanatics sported their favorite jerseys on World Cup Day, held Dec. 2. During both lunches, friendly competitions were held to determine which students could juggle a soccer ball for the longest period of time. Right in front of the 9000 building, the Gables photo booth captured students and their 'futbol' icons. 
"
I really enjoyed World Cup day at Gables. Everyone was able to represent their country or the country that they're rooting for to bring home the World Cup champion title. From what I saw, Argentina and Brazil were the most represented out of all teams,
— sophomore Valentina Tomas
Attracting 19 million viewers worldwide, there are plenty of opportunities for Gables kids to enjoy soccer at its best. While some Cavaliers may dine at sports restaurants, others invite their whole family over for a fun-filled and heated soccer matches.
"We set up the 'mate' and a lot of desserts. The whole family comes over to watch the game, including my aunt, cousins, grandparents, my brother and sometimes even some of my Argentinian friends," junior Jordan Bueso said.
This four-year spectacle is giving soccer fans adrenaline and eagerness for the group stage and beyond. As the World Cup progresses in Qatar, the sporty environment will continue to fester in the minds of Cavaliers until a champion is revealed.
Leave a Comment
Your donation will support the student journalists of Coral Gables Senior High School. Your contribution will help us cover our annual website hosting costs.
About the Contributor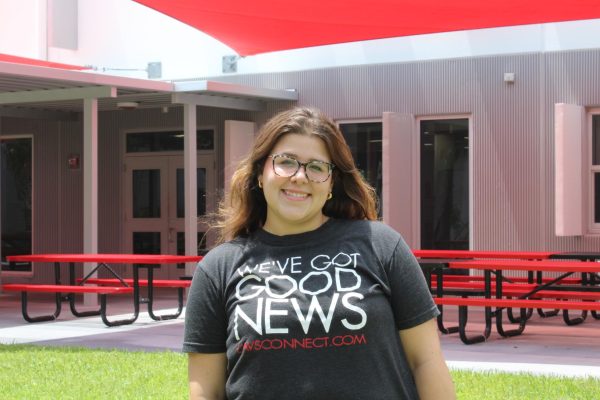 Gabriela Vega, CavsConnect Staff Writer





Gabriela Vega is a junior in the International Baccalaureate program at Coral Gables Senior High School. This is her third year in the publication,...